Why You Should Experiment with Savory Flavors in 2021
Why You Should Experiment with Savory Flavors in 2021
After a sweets-filled 2020, with sales increases in candy,[1] sweet baked goods,[2] and ice cream[3] as well as an explosion in home baking,[4] it surprised and delighted us to see so many signs pointing to savory in 2021 and beyond.
Savory, most often aligned with the nearly indescribable meaty taste of "umami", is defined as "having a spicy or salty quality without sweetness".[5] A hankering for savory, or umami, is inherent. When receptors in the taste cells of the tongue pick it up,[6] the body is satisfied in a sense, because "umami is the taste of protein" and signifies the presence of amino acids, something it intuitively welcomes as good for the body to consume.[7]
The anticipated growth in savory options is driven by several factors: the increased use of plant proteins, adventurous palates,[8] a global obsession with fermentation (which enhances the umami flavor profile),[9] the sugar reduction trend,[10] and the culinary practice of producing unexpected pairings that counterbalance or dramatically subdue sweetness. We see the following examples in the marketplace: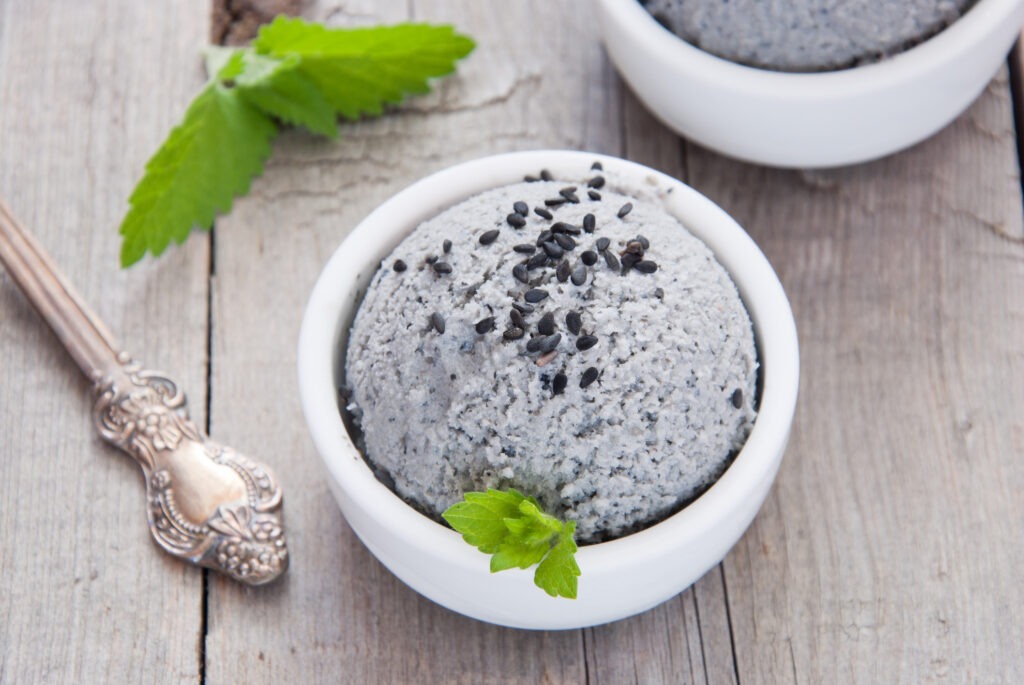 Foods:
Savory oatmeal recipes, e.g., Oatmeal With Bacon, Cheese and Jalapeños[11]
A 3% increase in savory snack claims plus anticipated growth in snacks with global flavors[12]
Savory snack bars leveraging ancient grains[13]
Black sesame ice creams and lattes[14]
A rise in "hot honey recipe" searches[15]
The 2019 proclamation that "Fish Sauce Caramel Is the New Salted Caramel"[16]
The "emerging flavor combination poised to gain traction in the years ahead: sweet and umami"[17]
An anticipated "deep dive into umami" amongst chefs[18]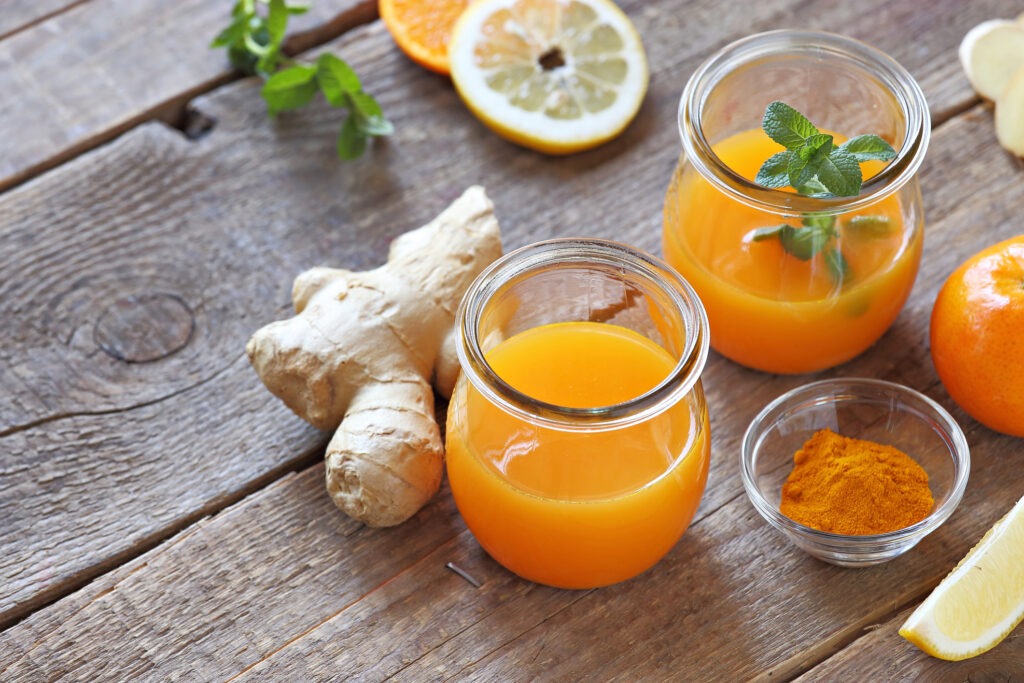 Beverages:
Juice shots, with "many offering more savory combinations like turmeric and ginger".[19]
Cocktails involving mushroom-infused whiskey, beef stock, and lamb-fat washed brandy[20]
A resurgence of Cynar, an artichoke-forward digestif[21]
A proposed Strega-flavored kombucha concept – where the popular fermented beverage is infused with an Italian herbal liqueur[22]
The "Poochie Colada", a kale, broccoli and coconut water concoction designed for dogs at London bar, Smith & Whistle[23]
Other
Copaiba, an essential oil (akin to CBD oil), with an "earthy, woodsy flavor"[24]
Based on the above, we find savory a territory ripe for experimentation and encourage you to leverage it via innovative pairings (especially savory plus sweet), global flavor expansion, kicking up the herbs, spices and heat, and riding the fermentation wave.
[1] "Latest IRI data offers insight into how COVID-19 is impacting candy sales", Candy Industry, 10/26/20
[2] "State of the Industry 2020: Consumers indulge in comforting sweet goods", Snack and Bakery, 6/29/20
[3] "Ice cream sales are up with more people at home, but deodorant sales are down", CNN, 7/24/20
[4] "Consumers seen upping their home baking game", Food Business News, 4/14/20
[5] Merriam-Webster.com
[6] "Love Salty and Sweet Flavors Together? Thank Your Ancestors for It", Eater, 5/02/18
[7] "Decoding the Science of Taste", IFT, 5/01/16
[8] "The science of savory", Food Business News, 7/20/15
[9] Chef Dan Follese, JT Mega Director of Culinary Development
[10] "Trendspotting in beverage flavors", Beverage Daily, 12/11/20
[11] "8 sweet or savory oatmeal recipes to recharge your morning routine", The Washington Post, 1/06/21
[12] "Review: 2020 Food Trend Predictions", Kalsec, 2020
[13] "Ancient grains and forgotten crops: the food of the future?", Food Navigator, 11/27/20
[14] "2021 Top Food Trends Lists", Global Food Forums, 12/19/20
[15] "7 Food Trends That Will Reign Supreme in 2021", PureWow, 12/15/20
[16] Taste, 11/06/19
[17] "What we'll be eating in 2021, according to robots", Food Business News, 10/29/19
[18] "Top Flavors Driving Menus in 2021", 11/13/20
[19] "Trendspotting in beverage flavors", Beverage Daily, 12/11/20
[20] "Whiskey-Spiked Beef Stock? The Unexpected Appeal of Savory Cocktails", Wine Magazine, 4/24/20
[21] "Flavor of the Week: Cynar 'every bartender's bitter secret weapon'", Restaurant Hospitality, 2/10/20
[22] "Sensient talks flavor innovation and identifies adventurous and conversation-worthy flavor trends", Food Navigator, 12/11/20
[23] "Dogs Get Their Own Cocktail Menu at This London Bar", Food & Wine, 4/04/18
[24] "Food trends that are about to take over 2021", Mashed, 11/12/20