Big Game. Bigger Opportunity.
Big Game. Bigger Opportunity.
This Sunday, as we watch the country descend on our snowy metropolis for Super Bowl LII, nearly 50 million Americans are expected to partake in a sacred tradition: purchasing takeout/delivery fare.
1.35 billion chicken wings will be spiced, sauced and devoured1. Domino's and Pizza Hut will bake off 33 million slices of pizza2. And party guests will shell out $58 million on grocery deli sandwiches and another $10 million on grocery deli dips to go along with their potato chips3.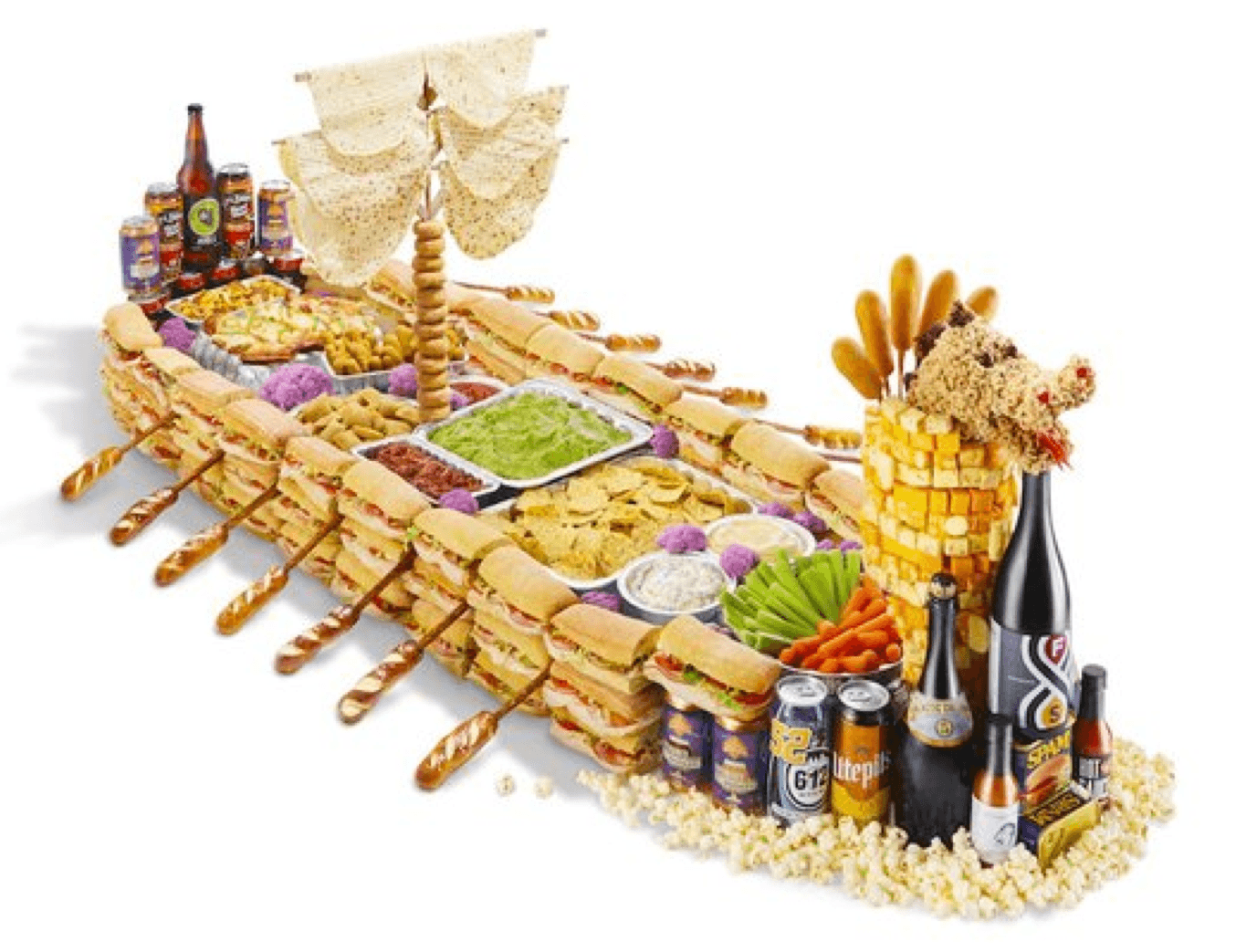 Why settle for a snack stadium when you can build your own Viking-inspired snack ship with this video-tutorial, courtesy of  Minneapolis/St. Paul Magazine.
But with Sunday's big event comes an often-missed marketing opportunity: takeout/delivery packaging.
WHY IT'S HAPPENING
The consumer demand for more delivery and takeout options is a fairly recent phenomenon, with Uber Eats making its first delivery in 2014. Unfortunately, the packaging world has found itself scrambling to develop travel-friendly containers that not only maintain temperature, but also control humidity.
David Chang, world-famous chef of Momofuku and founder of Ando–a delivery-only restaurant in New York City–spent two years trying to solve this mystery and redefine restaurant delivery. He developed a travel-friendly menu and experimented with different packaging methods for improved transport. Yet Chang and his team consistently struggled to ensure hot, fresh food arrived to its customers. Industry analysts believe it was a contributing factor in Chang's decision to let Uber Eats acquire Ando last month.
Because the functionality of takeout and delivery packaging has yet to be solved, marketing and branding opportunities have largely taken a back seat.
WHAT WE THINK

As packaging becomes more important in the food delivery/takeout space, it's likely consumers will pay closer attention to its features and benefits as well.

Just as packaging innovations are made to improve food quality and portability, branding and storytelling opportunities must also be addressed. While consumers largely overlook the containers, boxes and bags today, companies will begin to differentiate their brand with packaging through functionality, storytelling and play. 
WHAT'S NEXT
Here are three examples of how we see companies utilizing delivery/takeout packaging with customers in the near future:
Functionality
Responsive packaging systems react with stimuli in the food or environment to enable real-time food quality and food safety. While this coffee lid turns red to alert a consumer that their beverage is too hot to drink, this concept could be used for quality assurance purposes. Packaging could use the color-changing technology to indicate whether food is still hot and fresh upon delivery.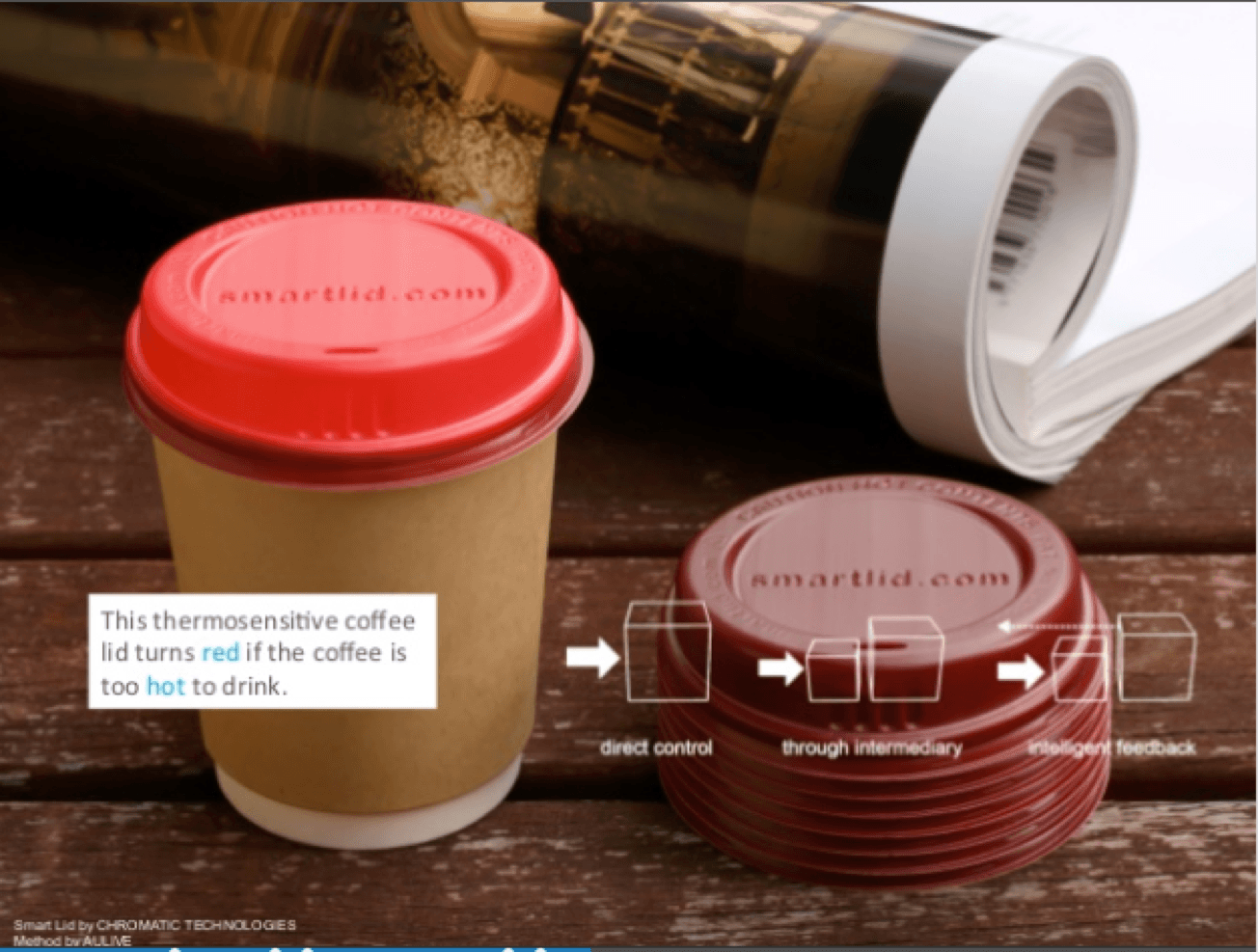 Storytelling
Innovative companies will reimagine boxes and carrying containers as a canvas for branded storytelling. A 2017 campaign for Pizza Hut Malaysia by Ogilvy Malaysia demonstrates the power of narratives on the pizza box itself to showcase popular reasons why customers order a pizza for delivery. In this case, the all-too-familiar dinner fail.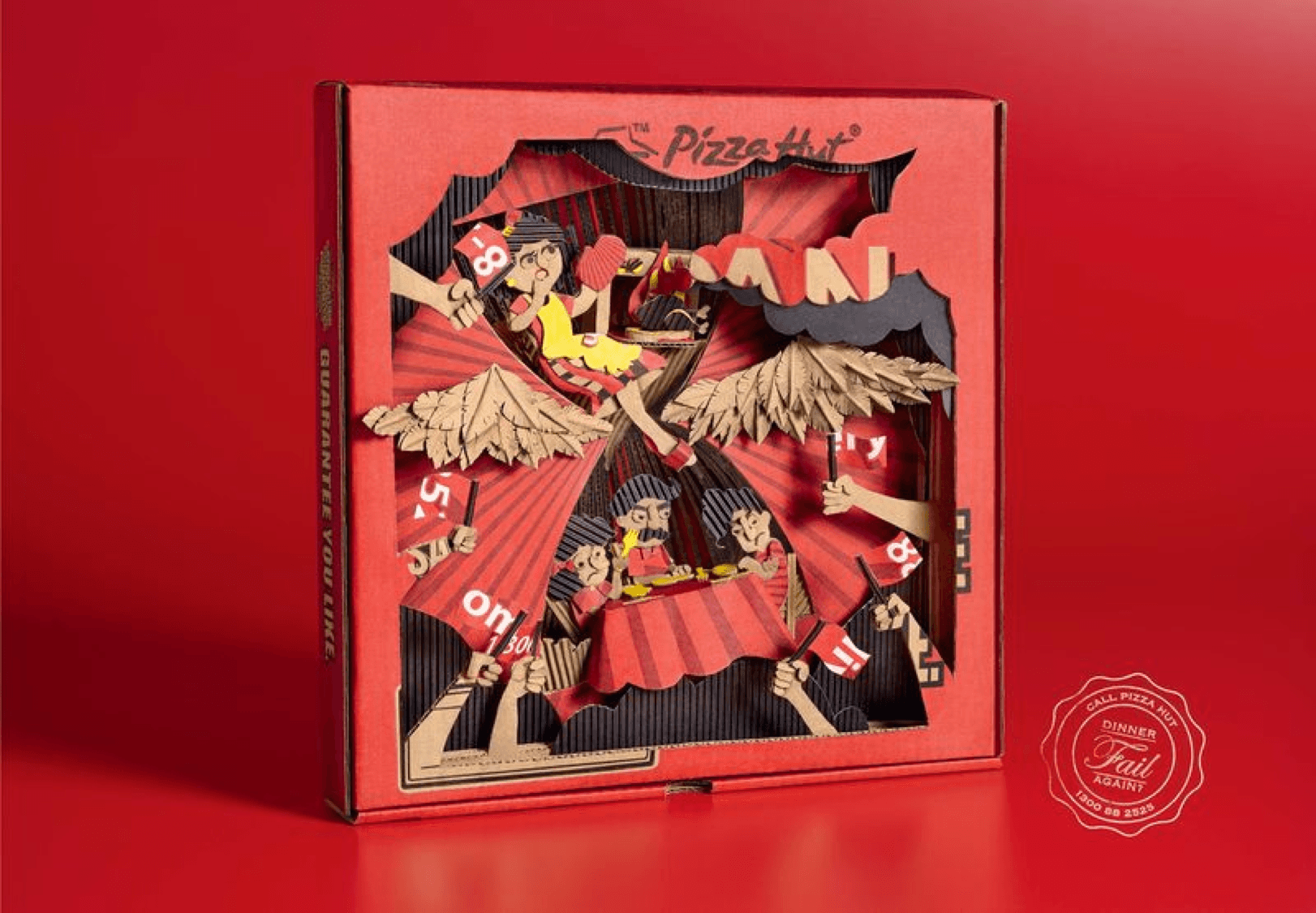 Interactivity & Play
Other brands will use packaging as a way to interact and engage with customers. In celebration of the McFlurry's 22nd Birthday, McDonald's Canada collaborated with the University of Waterloo to create a limited-edition drink-tray boombox that works with any standard smartphone. In addition to being portable, the tray-based sound system is 100% recyclable.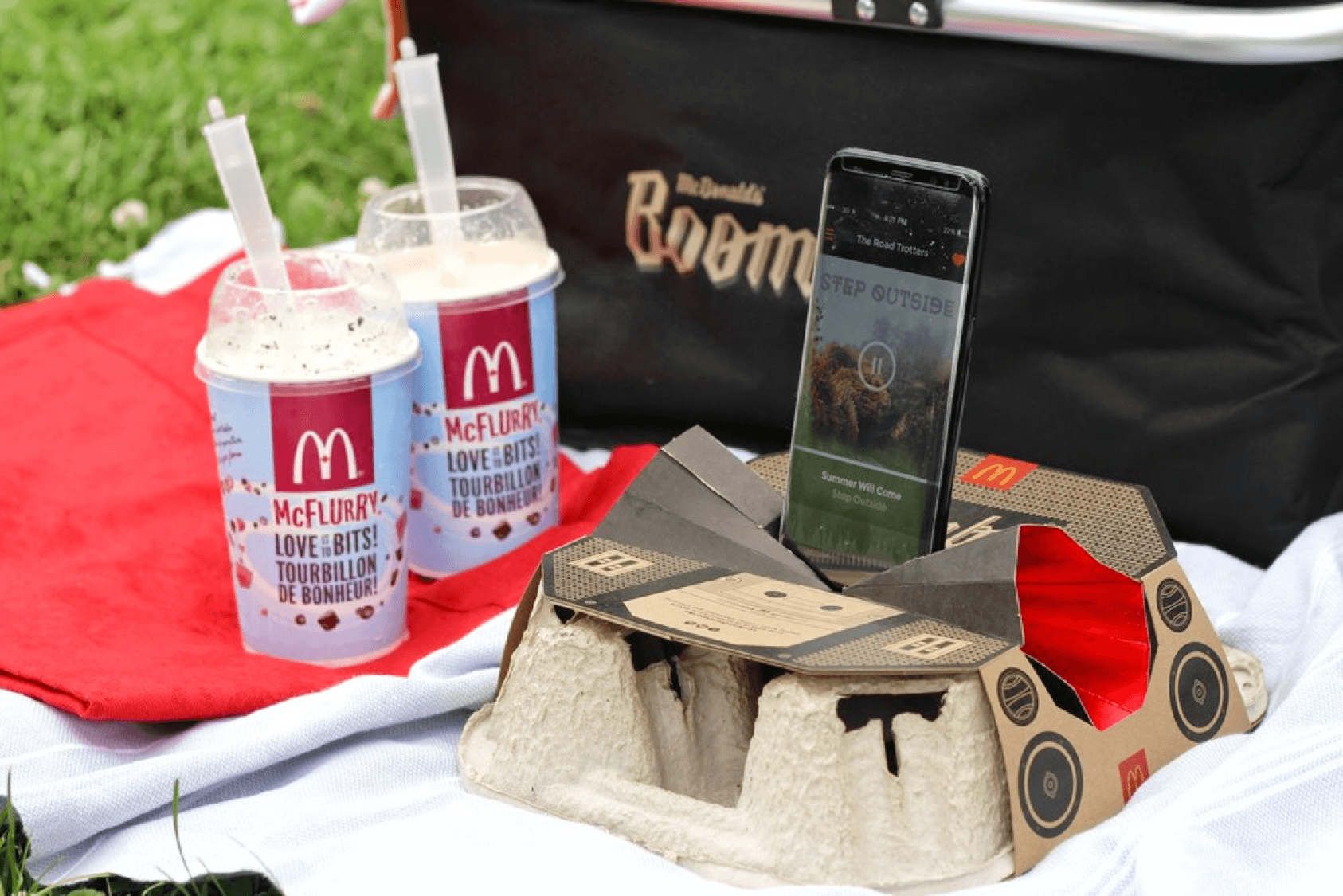 Just some Thought for Food™
1 "Wing-Onomics." National Chicken Council. 29 January 2018.
2 "The Staggering Amounts of Food Eaten on Super Bowl Sunday." ABC News Online. 2 February 2017.
3

"From Live TV to the Grocery Aisles, Americans are Prepping for Super Bowl 51." The Nielsen Company. 30 January 2017.