Collagen, a long-time ingredient in anti-aging skin care products and Asian foods and beverages, is slowly emerging as a functional ingredient in foods and beverages in the U.S. The reason? New research that supports additional health claims. In addition to the historically popular "skin, hair and nail health" benefit, collagen is now being attributed to positive impact on joint and bone health and muscle recovery[1] — a perfect fit for the growing sports nutrition category, for example, especially as it's a key differentiator vs. the muscle-centric whey.
Fortunately, the appeal of collagen is actually wider than just the beauty or fitness enthusiast. As it turns out, collagen is "the most abundant protein in the human body…the main component of connective tissue"[2] and the body's collagen levels begin to drop at age 20, declining dramatically after age 30.[3] This not only makes it vital, but puts the majority of the adult population into the target range. Equally promising is the high degree of awareness of the ingredient — even if not directly linked to its benefits — as 9 in 10 U.S. consumers claim at least "to have heard of it".[4]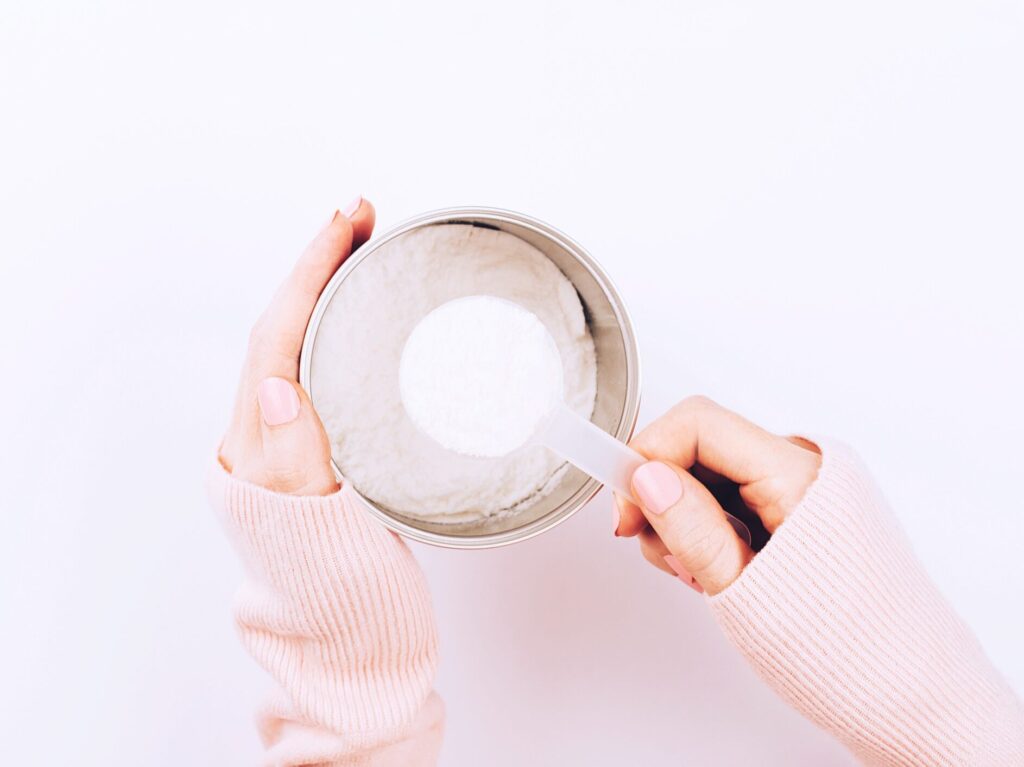 Not interested in making health claims? No problem. Collagen provides more than just support to the body; manufacturers also tout the ingredients ability to "improve taste and texture, absorb well, whip well and dissolve and blend easily".[5]
Regardless of usage, we've seen collagen appearing in U.S. launches in a variety of places, some predictable (beverages), and some surprising, e.g., snacks (bars, yogurts, popcorn) and desserts (ice cream). We recommend the surprise-and-delight route, stretching your product development thought processes, especially when it comes to forms. Here is a bit of inspiration from a few out-of-the-box examples from overseas. Happy brainstorming!

Cold, yakitori chicken skewers encased in blocks of collagen gelatin, to make the meat extra juicy (and portable!).[6]
Collagen gummy and jelly confectionaries
Collagen risotto[7]
Collagen-rich, bone broth bases[8]
Collagen-infused beer[9]
New cuts of meat, e.g., collagen-rich, beef tendons,[10] pigs' feet or turtle meat[11]
---
[1] "Rousselot: Collagen is moving beyond a specialized functional space", Food Navigator, 6/11/20
[2] "I traveled to China to learn about ingestible collagen", Elle, 8/12/15
[3] "CSA: State of science surrounding collagen has developed significantly in recent years", NutraIngredients, 10/14/20
[4] "Trust Transparency Center introduces Collagen Stewardship Alliance", NutraIngredients, 3/18/20
[5] "SHIFT20: Collagen gains popularity in functional foods, especially bars, sports nutrition and beverage powders", Food Navigator, 6/30/20
[6] "Tokyo restaurant has chilled chicken skewers in collagen blocks", Japan Today, 8/11/14
[7] "Innovative collagen products: coffee, confectionary, potato chips, even men's products", Nutritional Outlook, 8/16/18
[8] "Chinese Beauty Superfoods For Collagen And Perfect Skin", Forbes, 5/16/19
[9] "Collagen-Infused Beer Promises to Make Drinkers More Attractive", HuffPost, 12/06/17
[10] "Beauty Around the World", Oprah Magazine, 11/20/08
[11] "Pigs' feet and turtle blood fuel Japan beauty trend", Reuters, 3/04/08