Creating Mealtime Ambiance
Creating Mealtime Ambiance
As Minneapolis endures another wave of statewide dine-in closures, we at JT Mega are crestfallen…but determined to make the best of it. We pledge to not only support our local restaurants with takeout patronage, but to curb our home cooking (and cleanup) fatigue by making all of the kitchen toil worth it. What if, for the next month (or Heaven Forbid, that month becomes plural) we found new ways to lighten the mood at mealtime? At the moment, we see three ways in and officially invite you to join us.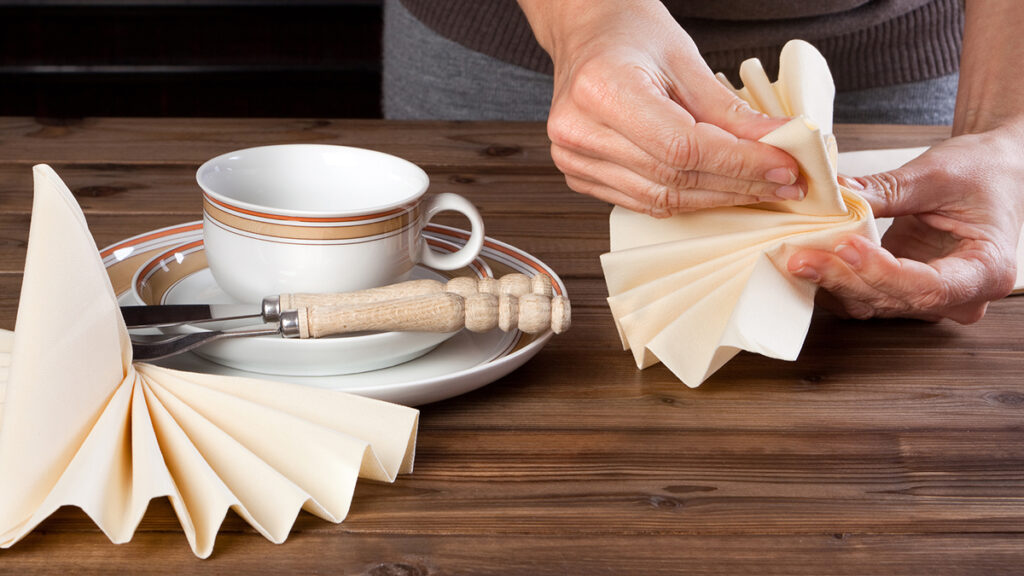 1. Recreate the Restaurant
As we well know, "the draw of a restaurant isn't just the food, but the sum of a carefully crafted experience."[1] Back in April, The Washington Post's food critic, Tom Sietsema confessed to "playing restaurant, or at least trying to create the environments and rhythms most familiar and comfortable" as he adjusted to lockdown.[2] We admire and encourage this behavior and provide the following suggestions, ranging from the simple to the complex:
Acknowledge your Slow Cooker or Pressure Cooker for the personal chef-of-sorts that it is. Head to amazon.com or etsy.com and buy it a decal that reflects its personality, or better yet, give it a name and take new comfort in the fact that "Wolfgang Pot" will be preparing Pulled Buffalo Chicken for you tonight.
Garnish. A sprig of parsley, lime wedge, drizzle of olive oil, a dusting of cinnamon or any other edible garnish can really jazz up a plate or beverage visually, as well as boost flavor.
Institute a weekly special, e.g. Taco Tuesday… something nearly one-half of the respondents in our JT Mega LinkedIn poll report doing.
Dress up for dinner.
Download the "White Noise Pro" app to enjoy the sounds of a café.
Learn to fold a great napkin – whether paper or cloth. Check out "12 More Fancy Napkin Folds – Episode 28" on YouTube for a tutorial.
Craft a fancy cocktail and institute a cocktail hour prior to the meal – something to linger over and enjoy.
Make a casserole or bake some bread to share with a neighbor. Channel the spirit deep within every chef: the desire to feed, serve and love others through food.[3]
Pair your wine and takeout. See totalwine.com for a "List of Wines for Tempting Takeout Foods"[4] or download Vinepair's "Wine and Takeout Food Pairing App".[5] It's been said that "a good pairing can enhance a dining experience well beyond what the food alone can offer."[6]
Artfully plate your takeout. According to experts, "a sense of occasion is still possible to find… diners turning to takeout and delivery can regain that sense of ceremony associated with a restaurant meal, honor the food and people who prepared it, and create something beautiful for themselves, simply by plating the food from takeout containers."[7] Check out Lifehacker's "How to Plate Takeout Like a Fancy Chef" on YouTube for an engaging, 2-minute demonstration set to (bonus) classical music.
Expertly plate your home cooking, e.g, creating height, cutting meat horizontally, playing with textures, contrasting colors, garnishes and tableware.[8]
Prepare a side dish two ways, serving small portions of each.
Challenge yourself and your household to collectively produce a 10-Course Tasting Experience.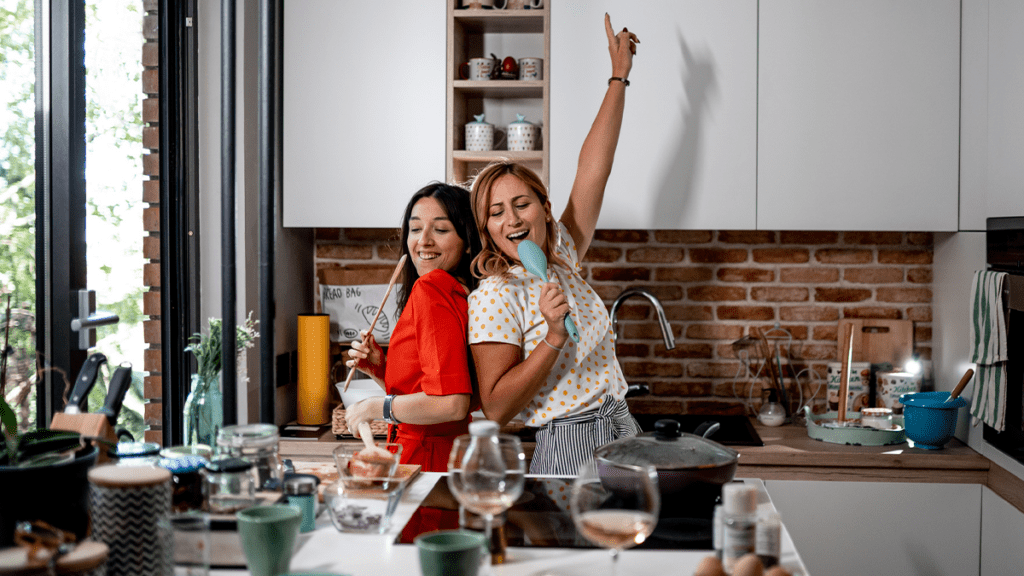 2. Have Fun in the Kitchen (And Around the Table) Again
After months of being tethered to the sink and stove, we know this can be easier said than done. According to a recent survey, a full 6 in 10 consumers reported cooking fatigue.[9] But is this really only about the physical prepping, cooking and cleaning up of the meal itself? We think it's deeper and are inspired by an article from nearly 40 years ago, which stated, "Great chefs and good home cooks understand that eating is both a physiological and a psychological act. Where one eats can be as important as what is eaten. The body responds in the most subtle of ways to surroundings."[10] So rather than focus on what's on the plate – especially as that's becoming a great source of stress as the pandemic drags on – let's focus on improving the surroundings – not only of where we eat, but where we cook. We'll start you off with a few ideas:
Eat breakfast by candlelight, it's soothing, and a great way to start the day. Over one-third of the respondents to a recent JT Mega LinkedIn poll report making mealtime special with "candles and music". We lobby for mornings. It's unexpected.
Score some old school "TV Trays" and move the meal to the couch.
Get takeout from a restaurant you've never tried before once a week or month.
Pot some herbs.
Get a map and pick a destination – global or domestic – and try a new recipe that represents its cuisine.
Engage in an amateur version of "Chopped", selecting disparate ingredients for a grand unveiling of "the basket", then set a timer and watch your at-home contestant attempt to come up with an original meal.
Play music to cook by. Two to try on Spotify? Celebrity Chef, Ina Garten's girl-powered "Women Who Rock" and JT Mega's own "Songs About Food & Drink" playlist.
3. Incorporate Mood-Boosting Ingredients
Overall pandemic fatigue is driving "food as medicine" solutions. According to social conversation, brazil nuts, maca and kefir interest is up substantially, with +168%, +422% and +526% in mentions related to depression, respectively.[11] In addition, studies have shown that blueberries, carrots, walnuts, dark chocolate and kimchi are also linked to better mental health.[12]
While we hope the above prove helpful in jump-starting a second wind, we can't close without a simple reminder – even to ourselves – to look around our kitchens and tables and loved ones and practice gratitude, whether that's a quiet moment of reflection, words spoken in thanks, or actions that pay mealtime forward to others less fortunate. What a fitting way for us to go forward into a New Year.
[1] "Is This the Future of Dining?", Wall Street Journal, 9/16/20
[2] "The New Order", The Washington Post, 4/23/20
[3] JTM Mega Director of Culinary Development, Dan Follese
[4] totalwine.com
[5] vinepair.com
[6] "4 easy ways to make takeout feel special, according to chefs and restauranteurs", Business Insider, 6/09/20
[7] "Miss Going Out to Restaurants? Here's How to Make Takeout Feel Special", Eater, 4/07/20
[8] "Top Chefs Share Their 10 Food Plating and Presentation Tips", Lightspeed, 7/16/19
[9] "How can grocers help ease home cooking fatigue?", RetailWire, 9/14/20
[10] "Ambiance of Eating: What is its Role?", The New York Times, 2/03/82
[11] "Putting Food to Work in the Age of Wellness", Tastewise, 2019
[12] "5 foods you can eat to boost mental health", The Atlanta-Journal Constitution, 11/04/20