The basic human desire to connect and share is a long-running macro trend and one that has only been magnified by our current isolation and deprivation. As a creative agency, we are inspired by the many artistic, creative outlets consumers have found to express themselves in these times and relieved to be able to offer you proof that society hasn't died of boredom. Yet.
Let's start with the most blatantly obvious. The masks. Or better yet, the irony of the masks – the piece of cloth that inadvertently masks our actual, physical expressions and yet allows us a facial canvas with which to express ourselves to others. The mask that has both "changed the face of the country, literally,"[1] effectively "excising half of the face…removing crucial visual cues people have used for millennia to communicate" AND simultaneously become a statement, whether one of politics or fashion. Some claim "faces have now become billboards…where the mask dominates and everything else becomes an accessory".[2] The fashion statement is the one that fascinates us. There are now monthly mask subscriptions "so customers can match their moods with masks"[3], celebrity mask-watch conversations, homemade versions bedazzled with Chanel logos[4], masks integrated into work uniforms[5], professional-artist designed options, and beauty influencers providing makeup tutorials that play up the only remaining visible feature – the eyes.[6]
Next up, the body. It turns out there are numerous options for tattoos to commemorate this special, hopefully once in a lifetime occasion: "coronavirus molecules, bottles of hand sanitizer, rolls of toilet paper and even exploding Corona beer bottles".[7]
Moving on to the digital front, there are pandemic-inspired memes and newly created emojis or emoji combinations that help express what we've all run out of words for. And then there is official art. Submissions such as "daily quarantine art", opportunities like Isolation Art School on Instagram[8] and The Washington Post's solicitation of reader art featuring depictions of social distancing, health care heroes, sanitization, stimulus checks, anxiety, quiet and togetherness.[9]
Last but not least, there is the pouring of the heart out through food. While ingredients, preparation, improvisation, presentation and consumption (what, where, when, how, why and with whom?) are classic forms of expression at any time – during the pandemic we see numerous examples of people expressing themselves through food via two key themes:
Expertise
Mad skills or humble lack thereof. Chefs taking to Instagram, Saveur summoning home cooks to attempt "the 18 hardest foods to make",[10] amateur bakers, omelet and 'pancake cereal' makers and mixologists proudly posting their creations, the inevitable epic fails and Mindy Kaling's hilarious riff on charcuterie.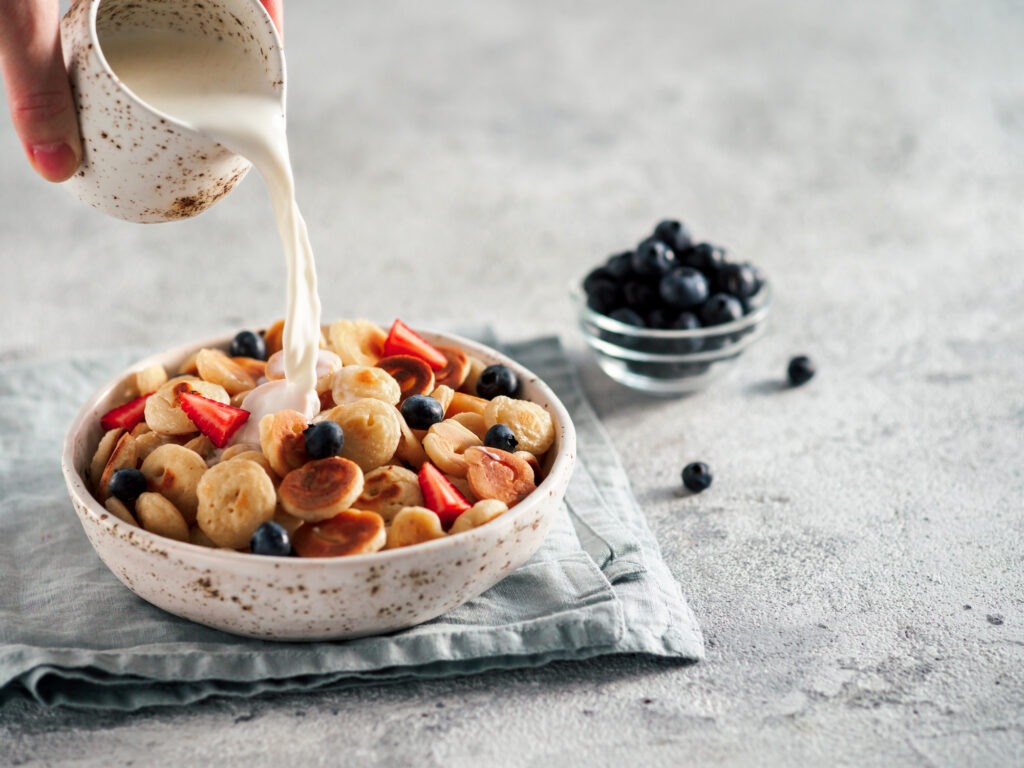 Exclusivity
Hard-won consumption or ownership of hard-to-find or LTO items, like scoring a "trophy bottle" of rare wine or whiskey from a restaurant selling off their prized collections, participating in a virtual cooking class or supper club, or indulging in an $8 Supreme-branded Oreo Cookie.
So what can we learn from all of these disparate forms of expression in troubled times? That even when living in the upside-down, some things never change. Modern storytelling – the ways in which we share our journeys – is still concise and highly visual. A picture is worth 1,000 words. A few words can speak volumes. And everyone longs to be seen, heard and connected. Simplify your stories, let your imagery do most of the talking, and create opportunities for your customers to show you who they are.
---
[1] "Masks are changing the way we look at each other, and ourselves", The Washington Post, 5/19/20
[2] "Losing face: The rise of the mask, and what's lost behind it", AP, 4/20/20
[3] "In 2020, masks aren't just for protection – they're being used to make a statement", CNN, 5/10/20
[4] "The hot fashion accessory of 2020? Masks, masks, and more masks", Fast Company, 4/23/20
[5] "Burger King parent Restaurant Brands International considers designing face masks as part of uniform", Informa, 5/12/20
[6] "Face Masks Fuel Post-Covid-19 Beauty Opportunities", Mintel, 4/15/20
[7] "Coronavirus Tattoos Are Here – Including Toilet Paper Ones", WSJ, 5/20/20
[8] "Coronavirus: How artists are depicting the lockdown", BBC News, 4/29/20
[9] "The best art created by Washington Post readers during the pandemic", The Washington Post, 7/06/20
[10] "The Hardest Food to Make", Saveur, 6/11/20