An Emerging Idea in Sustainability: Powdered
An Emerging Idea in Sustainability: Powdered
One of the hottest topics in sustainability is waste reduction. After decades of excessive consumption and production cycles, it has been suggested that, "Now more than ever, people recognize the value in every item and the importance of zero waste."1 While waste is problematic across industries, it's especially acute in ours. In the U.S., it's estimated that we're tossing 25% to 40% of food grown, processed and transported…and the entire ecosystem is under pressure to reverse the trend.2 Manufacturers, retailers, restaurant operators and consumers alike are increasingly focused on reducing food waste in their day-to-day. It has also been the focus of discussion within industry trade organizations, where innovation in this area is both sought and encouraged. In fact, waste reduction will be one of the top trends on display at this month's Natural Products Expo West.3
With all of the complexities involved in actively reducing food waste, you may be surprised to learn that one of the most comprehensive solutions involves powders. Here are 8 reasons we find them so promising:
Powders reduce packaging. When product volume shrinks, so does its vessel.
Powders reduce transportation and therefore, emissions. Smaller vessels take up less space in trucks and shipping containers.4
Powder formulations make transitioning from plastic to paper packaging possible. There are brands utilizing post-consumer recycled paper in this space, to really push the sustainability needle.5
Powders can give new life to waste stream-bound ingredients. It's the perfect place to incorporate imperfect or upcycled ingredients, which further enhances storytelling.
The powdered form is not completely foreign. There's evidence of adoption (or at least familiarity) in the kitchens of both consumers and chefs. Things like protein powder, powdered milk, mashed potatoes, and bouillon have been around for ages.
Powders don't require huge learning curves or changes in consumer behavior. Instead, small behavioral modifications can provide consumers with tangible proof-of-action in the "war on waste", as well as deliver the emotional benefits that come from making a difference.
Powders can support powerful health and wellness claims. First, the dehydrating, freeze-drying or spray-drying step required before powdering results in only a minimal loss of vitamins and minerals and still provides high nutritional values.6 Second, in some instances, e.g., peanut butter, the powdered version can actually improve claims by dramatically reducing both fat and calories vs. the traditional form.7 Third, removing water from formulations can oftentimes reduce dependence or eliminate the need for preservatives.
Powders have the potential to command premiums. In some categories, they will benefit from novelty, convenience, potency and longer shelf lives,8 and those things create additional value for the user.
Now that we've established their reason-for-being and potential, let's look at how powders are being used.
Kitchen & Bar Hacks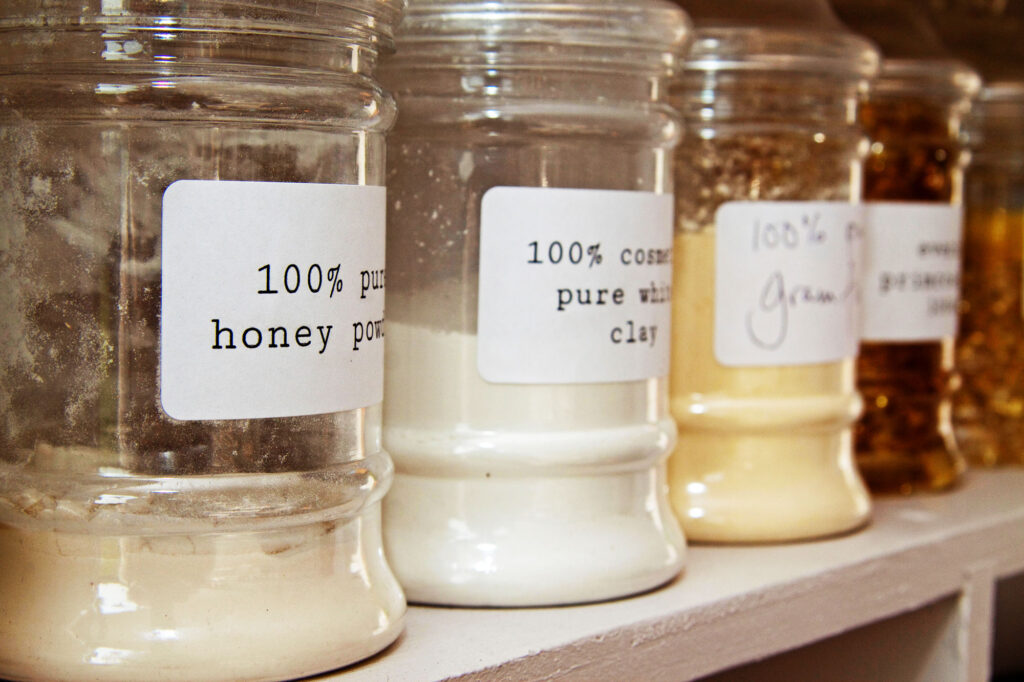 Mashed potato powder is a trade secret for thickening sauces or soups.9
Honey powder provides a healthier and less messy sweetener, with a longer shelf life.10
Yogurt powder, when mixed with powdered sugar, cuts and balances sweetness with tang.11
Buttermilk powder, when reconstituted with water, eliminates waste from larger-than-you-can-use containers in the fridge.12
Lime powder, created by mad scientist bartenders, leverages vacuum-distillery, rotary evaporators, peel, juice and acid powders to extend citrus shelf life.13
Brazil nut powder cuts prep time, while adding flavor and nutrients.14
Flavor Enhancers
Tomato powder tops popcorn and intensely flavors sauces, dressings and marinades.15
Vanilla16 or coconut milk powder17 elevates baked goods.
Hojicha powder lends a nuttiness to desserts and drinks.18
Plankton powder enriches sauces and seafood dishes.19
Pineapple powder, in development at Dole, provides a flavor boost from repurposed pineapple cores.20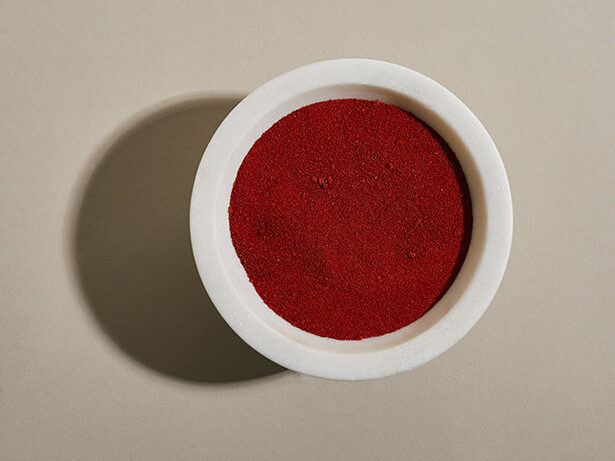 Protein or Meal Alternatives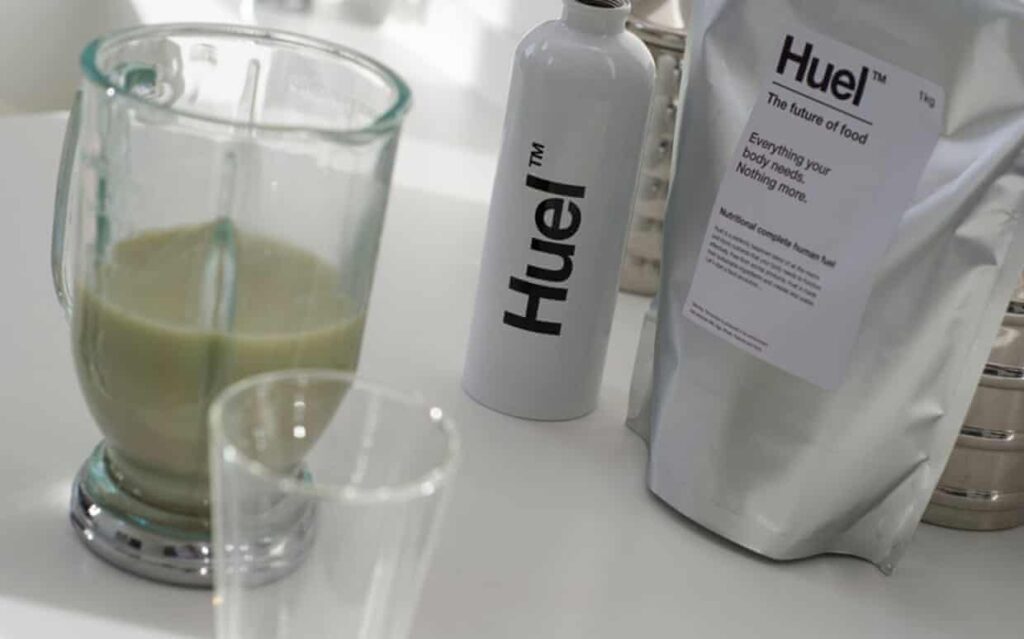 Cricket powder provides a new source of protein in shakes.21
Meal replacement powder delivers convenience and complete nutrition through full servings of protein, carbs, fiber, essential fats, vitamins and minerals, and enough calories to replace an entire meal. Brands to watch? Huel and Ambronite.22
Meat powders are commonly (and controversially) used in pet foods.
Nutritional Augments
FoPo, courtesy of Swedish graduate students from Lund University, was specifically designed to aid disaster relief efforts in places where food supply and refrigeration are in jeopardy.23
Nutritional yeast, while currently being used to add umami flavor, generates equal buzz around its supply of essential B-vitamins, fiber and protein.24
Superfood powders, such as matcha, turmeric, ginger, maca, chia or powdered leafy greens, can be incorporated into beverages, dishes, cereals, etc.25 or provide unique access to exotic fruits and vegetables, e.g., camu camu, or acerola.26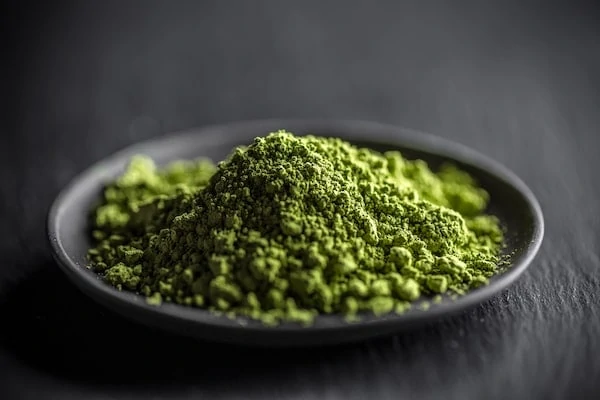 The above examples demonstrate possibilities to transform an abundance of perishable foods into a form that lasts longer and reduces waste. From fruits and veggies to dairy, nuts and meat, virtually anything can be dried, pulverized and used in new ways. As you consider this opportunity, we encourage you to think about chefs, home cooks and mixologists, uses and high-waste challenges across your portfolio, creative targets (e.g., foodies, picky eaters, etc.,) and the visual demonstrations, uses and hacks that can create buzz and demand. If you get stuck ideating, we recommend going outside the industry to the beauty space, where BYO (bring your own water) products offer an interesting twist.
[1] "Here Are The Top Food Tech And Sustainability Predictions For 2022", Forbes, 1/10/22
[2] "FMI: 5 ways grocers can do more to reduce food waste", GroceryDive, 2/14/22
[3] "Top trends to watch for at Natural Products Expo West 2022", Supermarket News, 2/11/22
[4] "Spray Drying Technique of Fruit Powder: Some Factors Influencing the Properties of Product", Phisut, N., 2012
[5] "Powdered BYO Water Products Are The Future of Sustainable Beauty", Elle, 2/25/21
[6] "Students turn food into non-perishable powder", Smithsonian Magazine, 9/15/21
[7] "Peanut butter with 87% less fat", Food Navigator, 4/19/21
[8] "Is Powdered Food an Eco-Dream or is it Just Weird?" Rich McEachran, 12/17/15
[9] "17 Unexpected Powdered Foods These Chefs Always Have in Their Pantries", Food & Wine, 6/02/21
[10] "17 Unexpected Powdered Foods These Chefs Always Have in Their Pantries", Food & Wine, 6/02/21
[11] "What the heck to do with yogurt powder?", Food52.com, 6/06/16
[12] "Buttermilk Powder Is Not an Option. It Is a Necessity", Food & Wine, 3/09/21
[13] "Super Juice is Coming for Your Daiquiri", PUNCH, 1/14/22
[14] "10 Powdered Foods and Drinks You Never Knew Existed but Need to Start Using", Men's Journal, date unknown
[15] "Tomato Powder Packs Big Tomato Flavor in a Very Small Jar", Bon Appetit, 4/12/21
[16] "How to Use Flavor Powders to Hack Your Meals", myrecipes.com, 9/18/19
[17] iTitropicals.com
[18] "Hojicha Powder Adds Nutty, Roasty Flavor to Desserts & Drinks", Food52.com, 3/05/21
[19] "17 Unexpected Powdered Foods These Chefs Always Have in Their Pantries", Food & Wine, 6/02/21
[20] "Banana leaf packaging and pineapple powder: How Dole plans to eliminate food waste by 2025", Fast Company, 6/30/20
[21] "10 Powdered Foods and Drinks You Never Knew Existed but Need to Start Using", Men's Journal, date unknown
[22] "Is Powdered Food an Eco-Dream or is it Just Weird?" Rich McEachran, 12/17/15
[23] "Students turn food into non-perishable powder", Smithsonian, 9/15/21
[24] "Nutritional yeast launched", Food Navigator, 1/17/22
[25] "8 Best Superfood Powders, According to a Registered Dietitian", Good Housekeeping, 2/13/19
[26] "Vegetable Powders: A Game Changer in The Healthy Food Movement", NutriFusion, 11/29/16