Have my chocolate and eat it too?
Have my chocolate and eat it too?
As an avid fan of chocolate, I'm acutely aware of the continually and rapidly expanding ways one can enjoy it. Chocolate is believed to have been around since the Mayans cultivated it as early as 900 AD, and it continues to be an indulgent staple in the lives of many around the world. In fact, Emily Berg, Sr Marketing Communications Specialist, Cargill Cocoa & Chocolate, shared that a recent study confirmed that only 3% of consumers were chocolate rejectors. It makes sense, then, that chocolate sales in North America account for 23 billion dollars and are forecasted to grow both in value and volume over the next five years.1 Here's a look at some of my personal experiences and trends worth noting while digging into the tasty topic.
Drink It!
Last year, just before the world changed, I had the opportunity to travel around Central America. One of the most memorable stops along the way was at Ajaw Chocolate in San Ignacio, Belize, where I learned about traditional Mayan chocolate making. Ajaw educated a small group of travelers about the rich history of "xocolatl" (where the word chocolate is derived from), which they believed to be a gift to humans from the gods to be shared with all people.2 Its original use — and how many Mayans still consume it today — is as a beverage made from the beans, both as an everyday drink (think coffee) and for rituals and healing purposes. There have been many evolutions of its value — at one point, cocoa beans were a form of currency! — its form and how it is processed to be in the form of chocolate as most consumers know it today. At Ajaw, we saw — and participated in — the entire process from post-farm to cup: roasting, then "peeling" the beans, grinding them into a paste, adding spices like dried chilis, and of course, drinking it!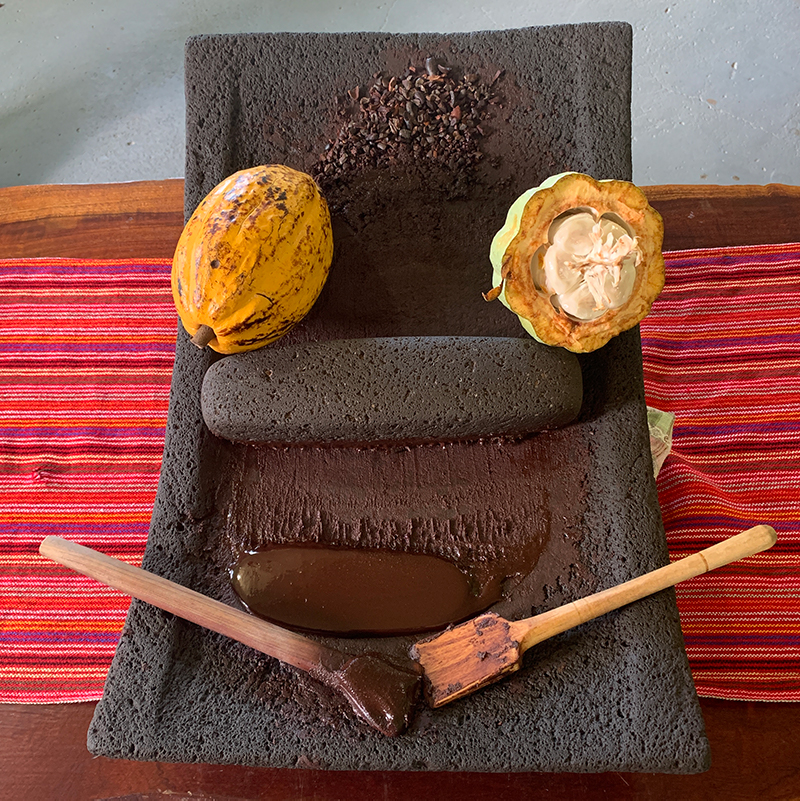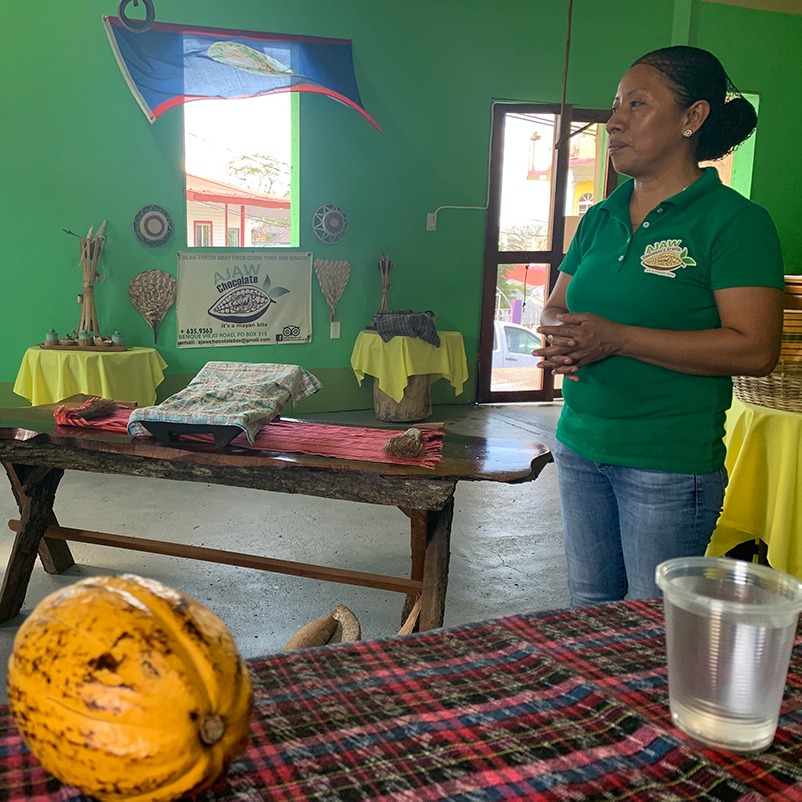 Prior to my time in Belize, I had started to notice a number of emerging brands (and recipe bloggers) marketing "Cacao Powder", "Ceremonial Drinking Chocolate". Most of these beautifully designed products include benefits that fall under the superfood umbrella and are seemingly targeted at the health-conscious consumer. Related, is the focus on the importance of the origin of the bean. Emily shared that they (Cargill) are seeing a rise in "small bean to bar companies who have paved the way with their broad range of organic, sustainable chocolate made with single origin beans."
Indulge AND Fuel.
It is daunting to walk through a retailer these days if you're a Libra like me. The choices when it comes to chocolate are growing exponentially; you can now find a potential "craving fix" at nearly every juncture in the store. Combine this proliferation with what most of us know consumers expect from their products: that they work harder for them than ever before and you get functional chocolate. I had the opportunity to chat with Jake Karls, Co-Founder at Mid-Day Squares, an unapologetically bold brand that's captured a fiercely loyal following in Canada. They are meeting a unique intersect in the market: a snack that is both indulgent and fills you up. Plus, it meets the growing demand for both "real" chocolate and a plant-based solution. I can tell you from personal experience, it was a game-changer on my 20+ hour drive across the country this past weekend!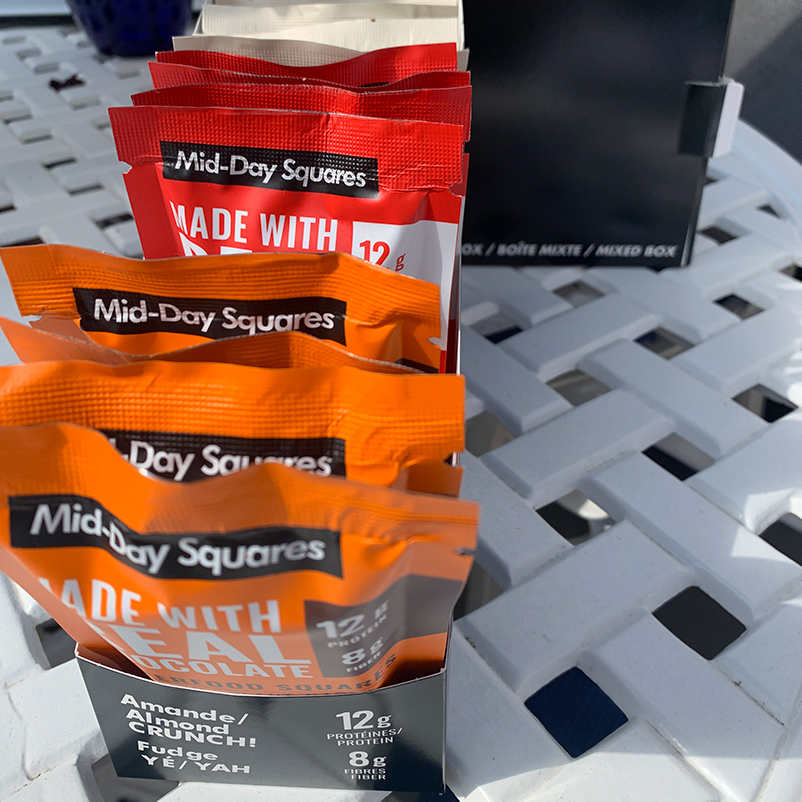 With such a rich history and continued innovation, there's no doubt that chocolate lovers will have more to look forward to in the future. From historical and cultural significance, to compelling origin stories to fueling our bodies and our souls: there's no shortage of reasons to keep trying new ways to enjoy the century-plus indulgence.
Top Chocolate Trends 2021 – North America. Barry Callebaut. April 2021.
Harris, Karen. "Xocolatl: The Mayan Food Of The Gods." History Daily, 10 Apr. 2019, historydaily.org/xocolatl-the-mayan-food-of-the-gods.