I distinctly remember excitedly sending a few messages back home from Lisbon in 2015 about a food market that was unlike anything I had seen. This is well before my official "days in the industry". After wandering the city, I stumbled upon "Time Out Market Lisboa" – a food hall with more than 40 spaces that covered just about every category of local and global cuisine I could imagine. Today (and then, in many cities around the world), it's a pretty well-known concept. From my personal initial "awe", I can understand why. But what's behind this concept that's growing at a crazy fast speed?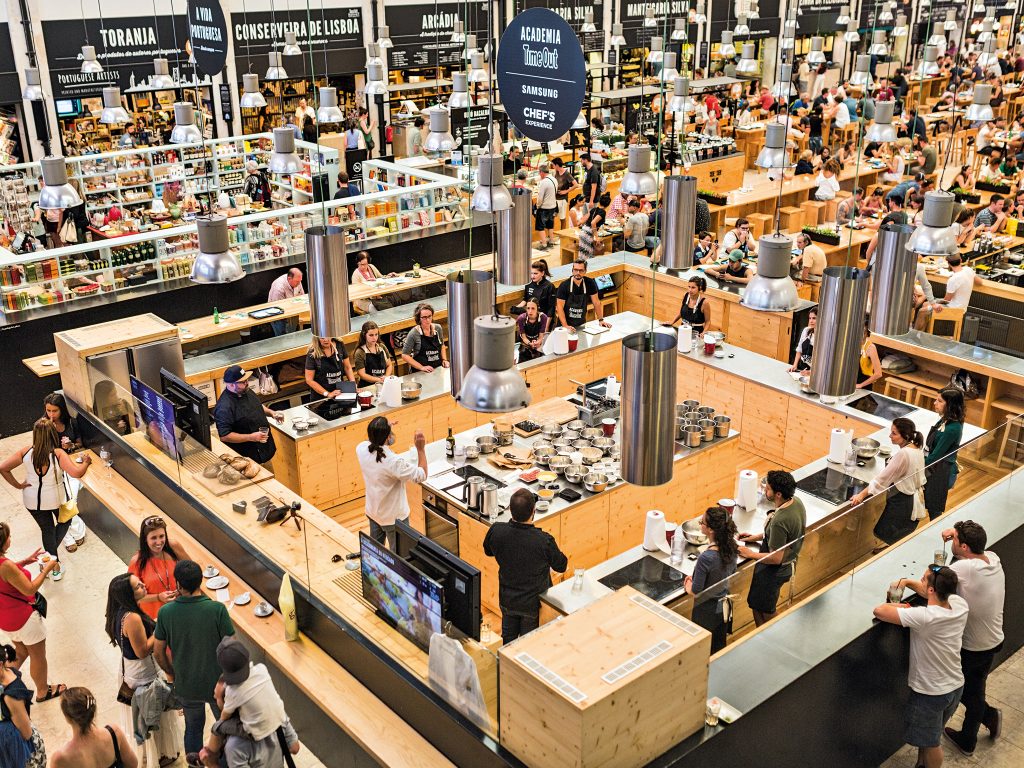 What is it?
Food halls are a gathering of independent, chef-inspired pop-up restaurants that are often housed in a repurposed urban, post-industrial setting. How's that for an image? If you have been to one, or a few, you know that this doesn't really capture the experience at all. Much of what makes a food hall interesting, in my opinion, is the volume of options and the ambience in which you get to make your selection(s).
Why It's Happening 
There are a number of underlying factors that are driving the rapid expansion of Food Halls globally. From 2010 to 2017, the number increased around 700% and by the end of this year, it's anticipated the number will double from that.[1] The concept itself is appealing to critical stakeholders: diners, developers and chefs.
Much like trendy food trucks or street food vendors, food halls allow diners to access numerous independent restaurants all in one place, and at a full range of price points. In addition, the ambience works well for solo diners, large groups, or families. Developers are on board in a big way as this concept allows them to repurpose abandoned spaces – plus, they typically draw a crowd and are popular with Gen Z and Millennials.[2] Last, but certainly not least, food halls allow chefs to open an independent concept with some critical built-in benefits: foot traffic (if done right) and lower operating costs.
What's Next

In our own backyard and across the country, what's next is more food halls with varying twists! In Minneapolis alone, there are a number of projects underway and many of the "originals" are getting more attention from the buzz alone. The Midtown Global Market has been around since 2006 and offers cuisine from all around the world. Now, there are at least two significant developments underway downtown that will house food halls in our own backyard. In Manhattan, Mercado Little Spain will open as a Spanish-themed food hall with support from renowned chefs and restaurateurs.[2] This rapid growth certainly raises the question around saturation. While food and retail are changing rapidly, the verdict is out as to the longevity of this concept and its ability to meet the ever-changing consumer who demands novelty at every turn.
[1]"The Origins of the Food Hall and Its Booming Popularity." Hautzinger, Daniel. February 15, 2019.
[2] "What if Food was the New Rock'N'Roll and Food Halls were the New Stages?" Brennan, James. January 3, 2019.