On our recent trip to Paris for SIAL 2018, the largest international food and beverage innovation show, we had the chance to sit in on a few very compelling seminars. A global study of consumers' behaviors, attitudes and expectations regarding their food were the focus of "Food 360", a breakout led by Kantar TNS and conducted exclusively for SIAL.1
WHAT'S HAPPENING?
Led by Kantar TNS, one of the world's largest research agencies with experts in over 80 countries, the 2018 multi-country market report represents a wide range of geographies: the UK and the USA, Russia, China, Middle Eastern countries, Southeast Asian countries and a range of countries in the EU.1
With the intention of understanding what most motivates consumers around the globe when it comes to food choices, three key factors emerged: Taste, Truth, and Meaning.1 Right off the bat, those sound "right on", don't they? Interestingly enough, how those words translate varies by region. This illustrates how important it is to really dig in to understand the ever-changing nuances in what matters to consumers and how they define those when it comes to food products.
HOW DOES IT TRANSLATE?
Taste: As defined by the quality of food products – flavor does matter! In fact, it is #1 across the globe when it comes to consumers' expectations and behavior. But taste encompasses more than just flavor – it spans a broader definition that implies a holistic experience with taste. In this study, different regions prioritized the below factors when defining "taste":
Varying Meals and Flavors
Balanced Diet
Good Quality Foods
Truth: Transparency. This is clearly articulated in different ways based on the region and the variation may be based on consumer and food supply sophistication. Regardless, it's clear that consumers want more sightline into the food products they choose. When it comes to "truth", different regions prioritized these factors:
Origin (including Ingredients List!)
Farming / Breeding Conditions
Food Safety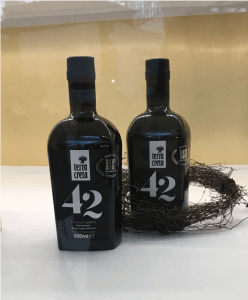 Meaning: Food choices that align with personal values is becoming more important. As with personal values, the range of what encompasses values broadens at the global scale. The topics / issues remain in the same realm but the actions to support (or negate) them requires a closer finger on the pulse of the people and culture. As defined by different geographies, the factors that align with "meaning" are:
Biodegradable / Less Packaging
Farmers + Breeders Compensation
Animal Well-Being
WHAT WE THINK

The intuitiveness and familiarity of the results shared do not diminish their importance. In fact, it further supports the significance that food choices play in a consumers' life and that these choices are becoming not only more integrated but also more personal. While Taste, Truth and Meaning are rather familiar based on trends in this industry, they are not simple "factors" and should encourage us all to stay curious about how consumers think and feel about choices when it comes to food products.
WHAT'S NEXT
Spending a day in the life of a farmer sheds light on the incredibly complex and dynamic business we know as agriculture. The next generation has new, steep challenges ahead that will lean on innovative thinking and a purpose-driven approach.
[1] "Food 360: 2018." Kantar TNS. Kantar TNS: SIAL, Paris. October 2018.