SIAL 2018 is a 5-day food innovation exhibition that took place last week in Paris, France. The largest international food and beverage innovation show, there were over 7,200 exhibitors from 119 countries around the world. And in a space that spanned the equivalent of more than 100 supermarkets end to end, there were more than 400,000 products shared across the 300,000 stakeholders from the industry.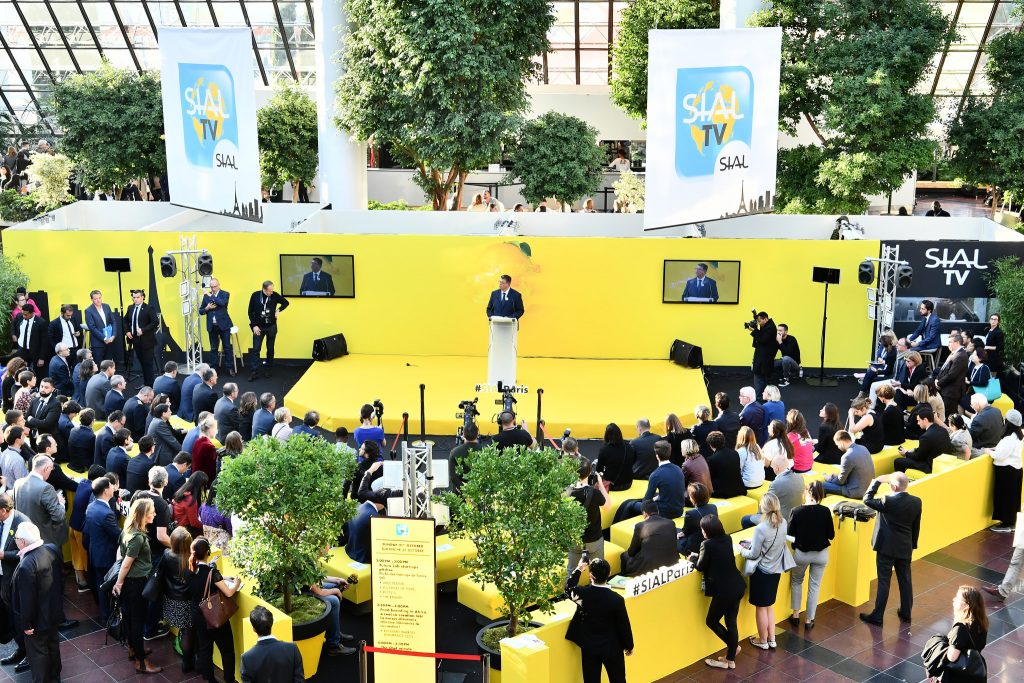 WHY WE WERE THERE

Aside from the sheer scale itself, this show is not to be missed when it comes to understanding food trends at a global scale. We've attended a number of North American-based shows like Expo West and Fancy Foods, and we've seen that innovation in food and beverage is occurring across nearly every category—rapidly. SIAL provided a unique EU and global viewpoint. It showcased trends that align with what is happening in different markets around the world – a combination of innovation and representation of high-demand consumer products in familiar categories.

SIAL had specific tracks dedicated to sharing these trends in an organized fashion – innovation, culinary, and country/region representation—in an atmosphere that was inspiring and interactive. A "Future Lab" captured what may be the biggest influencers on the industry by the year 2030. And by gathering producers, distributors, brands (both large and small), restaurateurs and ingredient providers, this was truly a show that brought the global food industry together for a productive week.
WHAT'S NEXT
We came back with a lot to share – including what we saw on the show floor, the seminars we attended hosted by leading research firms, trends and innovations, and the many conversations with industry stakeholders around the world. Over the upcoming issues of Thought for Food, we will be sharing our thoughts and experiences with you.
Photo credit: SIAL Paris