Natural Products Expo East
Natural Products Expo East
No surprise, it was great to be back at a live event! I was one of those people nearly-in-transit to Natural Products Expo West when it was cancelled in March of 2020 at the beginning of the end of live events. New Hope Network, in my view, held some of the more interactive and engaging virtual events though the pandemic. They are renowned for 'Expo West', the largest gathering in the Natural Products industry inclusive of a trade show, education sessions, a ton of networking opportunities and more. 'Expo East' is a smaller, more recent east-coast addition. Nothing beats walking a show to see emerging brands, taste new products and experience trends 'live' in the midst of the energy of industry enthusiasts. Expo East – held in Philly in September – delivered! Here, I'll share a couple of trends from the show and highlights from re-entering the world of live events.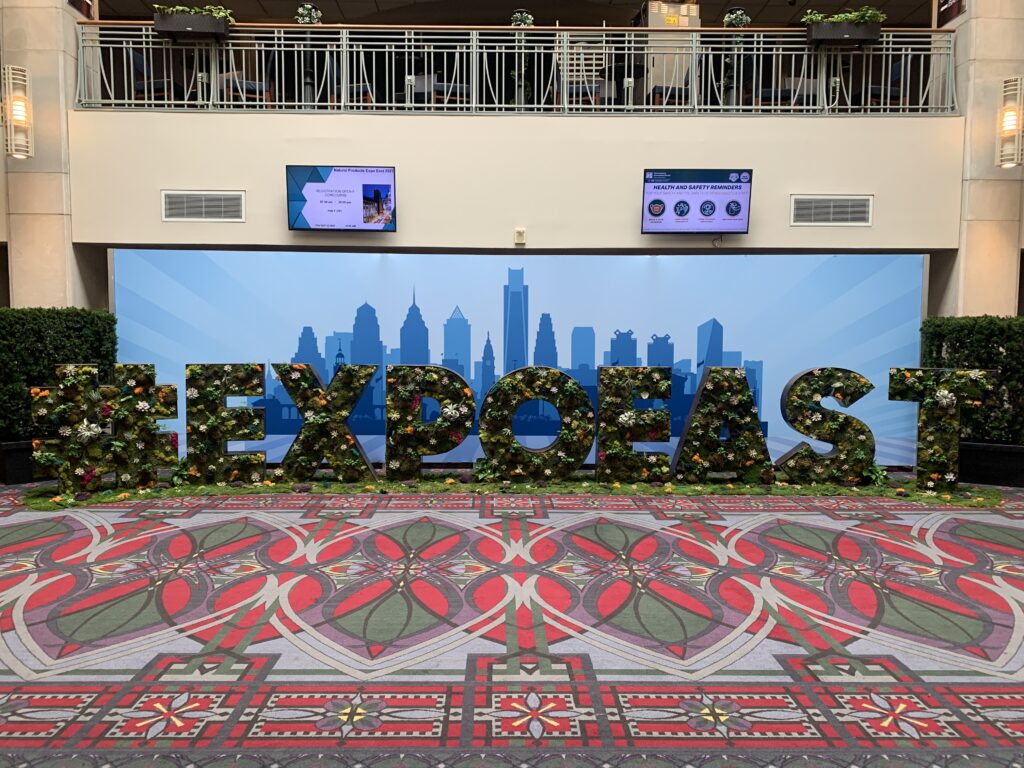 Trends
Drink Up: From Hydration to Relaxation…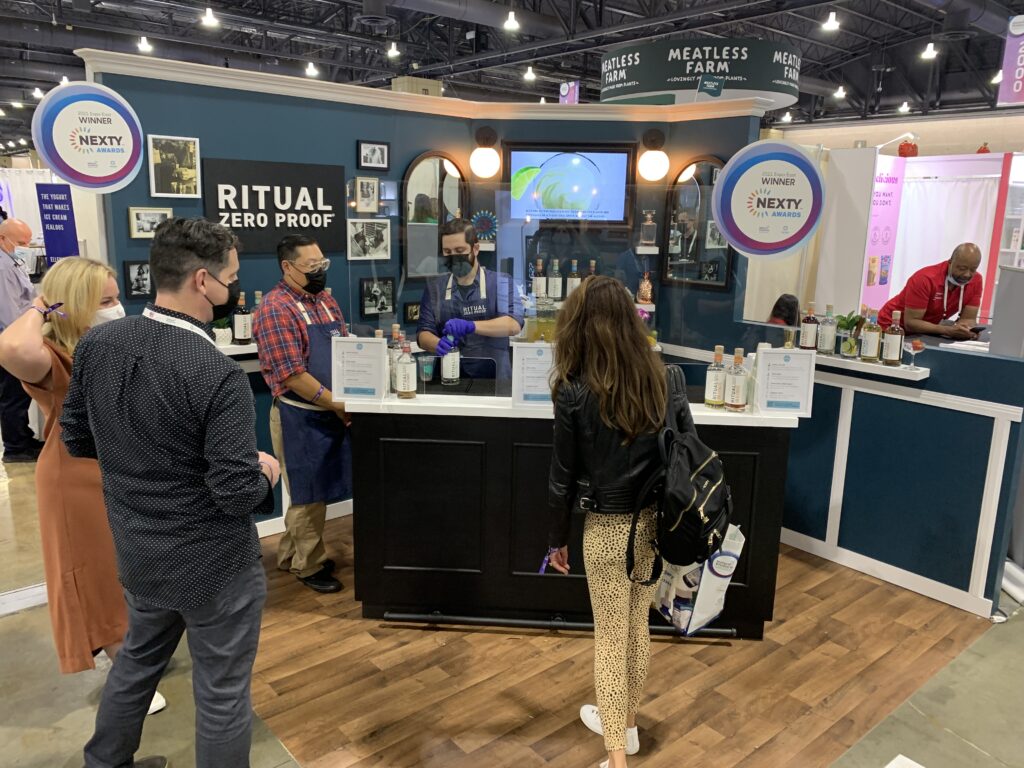 The last Expo West show I attended was all about water. There was a shocking amount of brands offering different variations of H2O: pH-balanced, flavored, alkaline, carbonated, infused with… you name the functional ingredient. While this wasn't nearly as prevalent at Expo East, a new kind of hydration is clearly gaining momentum: the Non-Alcoholic scene. You may be aware of the growing low- and no-ABV trends like "dry January" and the ever-expanding mocktail options on drink menus.
Ritual created a speak-easy-like space and crafted what were truly "spirit-forward" flavor profiles with their hand-crafted samples: the Nada Colada, Zero Hero, Honeydew, Honey-Don't and Cumber Party. I thought it particularly interesting to learn from their team that the target customer varies from people completely avoiding alcohol to those who want "one more beverage" at the end of the night, but perhaps not the residual effects the next day.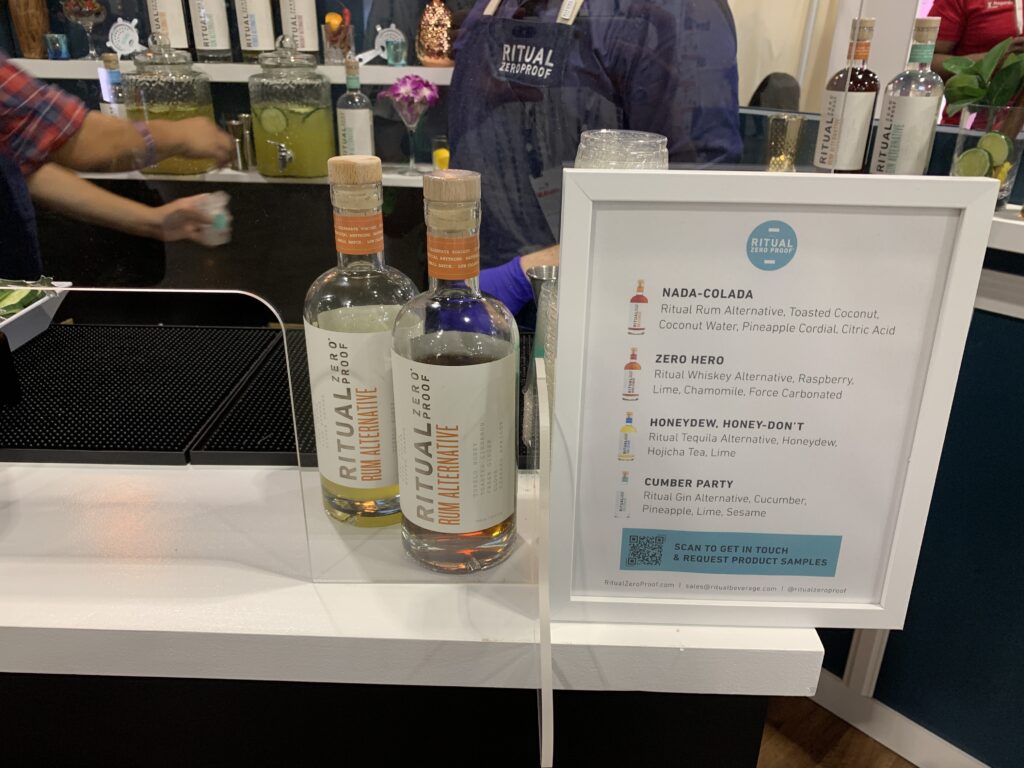 Plant-Based: Taking Over on Most-All Fronts
"Plant-based" was prolific at Expo East, which isn't surprising given the enormous growth the category has seen in recent years. Two things stood out: the scale of the presence of brands represented and the innovative use of different plants in the mix. While it is apparent that some brands have basically exploded alongside plant-based category growth, to see the scale of their operations and presence in physical form makes it somehow more… 'real'.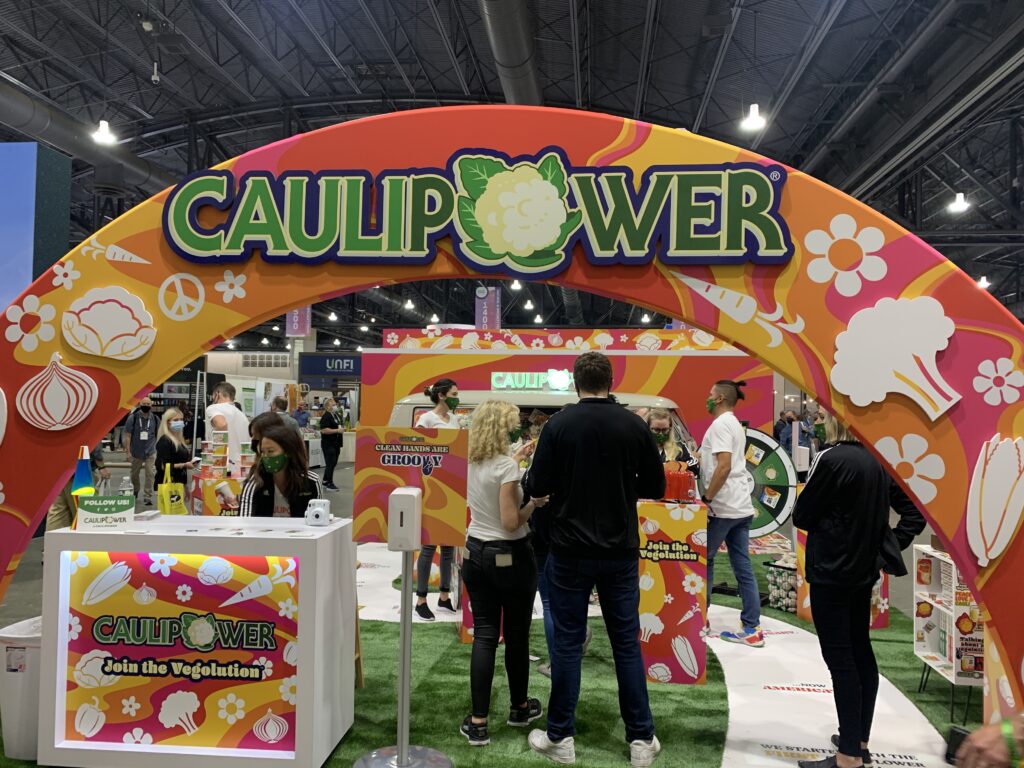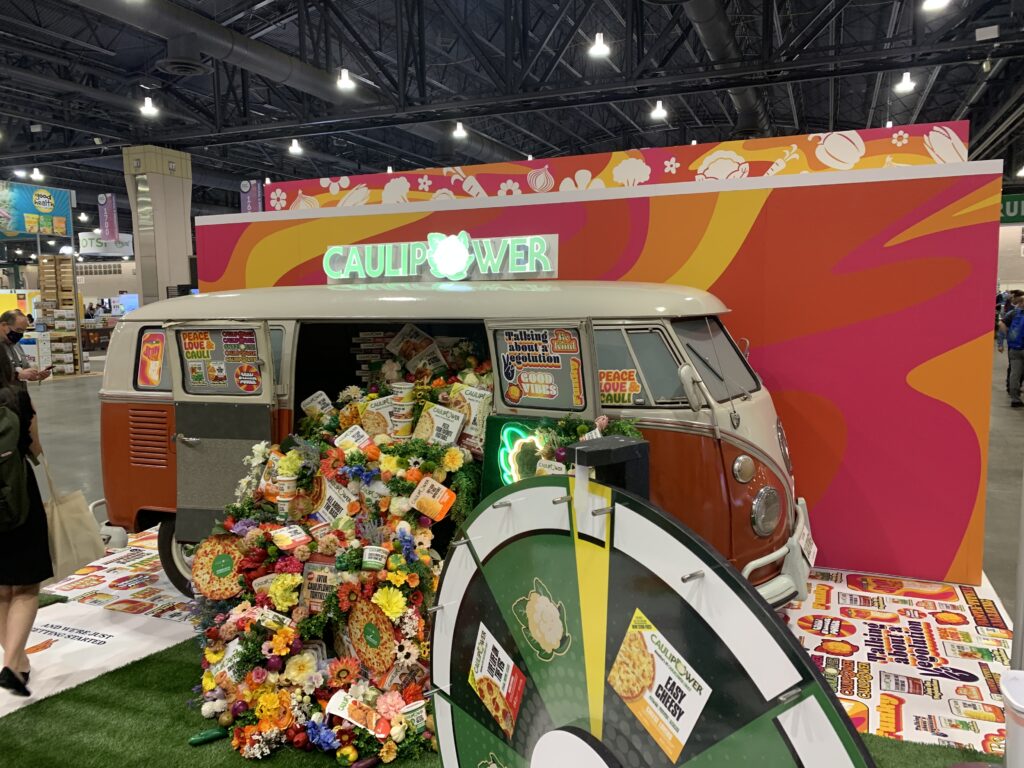 My first experience of Caulipower was a one-woman show (Gail Becker) at Expo West handing out samples of the then-innovative cauliflower pizza crust. Fast-forward to this year's event and Caulipower was front and center with a massive, bright booth showcasing a full range of gluten-free products with significant staff support. Truly one of the standout brand experiences at the show. This was just one of a few brands that showed up on a whole new level at Expo East.
It is no surprise to see cauliflower, ancient grains, banana, coconut, chickpeas – the list goes on – as bases and primary ingredients in plant-based products. This show revealed a few innovative plants that made for interesting profiles. Palmini, a pasta and rice alternative made from hearts of palm delivered a unique texture and taste profile.
Actual Veggies is one of the only burger-alternatives I've seen that truly uses only, well, actual veggies as the ingredients in their product. The Actual Purple Burger (beets as the lead), The Actual Orange Burger (sweet potatoes) and The Actual Green Burger (kale) are colorful veg-forward alternatives that celebrate different products as the key lead ingredient.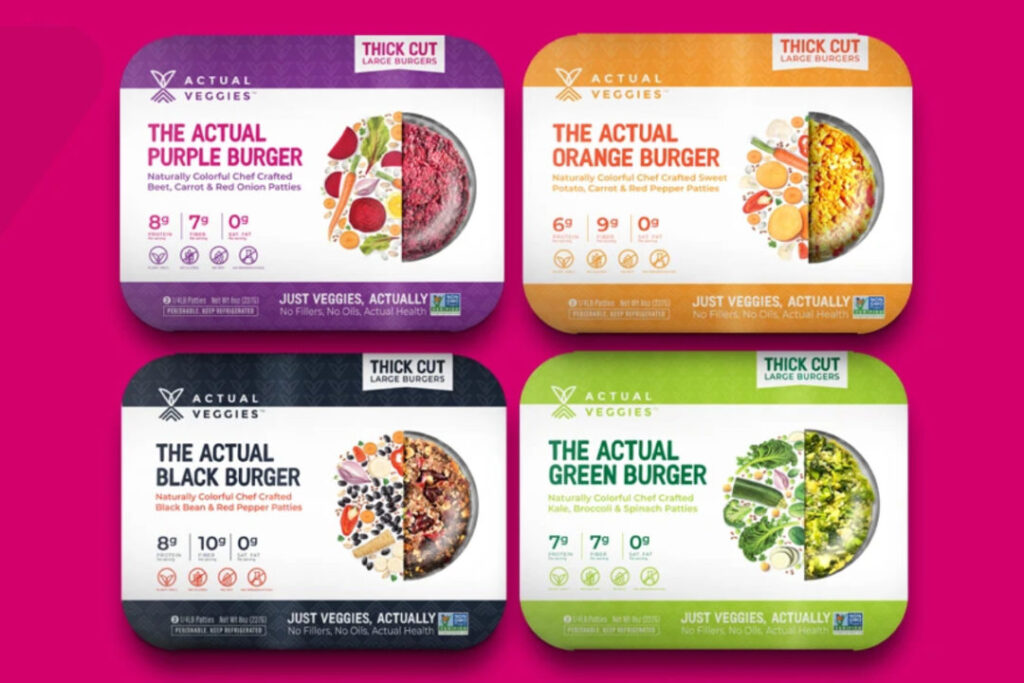 I knew going in that Expo East was a much smaller show and it certainly was – and, it felt like both exhibitors and attendees were dipping their toes in the water on if and how to show up. However, the overall energy was very positive and the engagement incredibly high. There was a sense of excitement and desire for connectivity that I hadn't really experienced before – a refreshed appetite for conversation both in the showroom, as well as at pre- and post-events.
It certainly helps that the natural and organics space hasn't just survived, but thrived through the pandemic – largely due to a more conscious consumer focused on health and well-being, social responsibility and sustainability. It left me optimistic about the quality of live events in the near-term and curious about if and how things will shift in months to come!