In a world where entrée prices (and portions) have super-sized and dining out involves budgeting, it's so meaningful and endearing to get something free. Fine dining establishments have recognized this for years, providing at least the illusion of 'complimentary' via pre-meal bread baskets, an amuse-bouche, after dinner treats or even "parting gifts" to take home. Five years ago, it appeared the "parting gift" was beginning to catch on. Restaurants like The French Laundry in San Francisco, Brennan's in New Orleans, and Eleven Madison Park in New York were sending home everything from desserts to morning granola as a means to create a personal connection with diners — to make them feel like part of the family.1
At present, we're intrigued by an emerging spin on the "parting gift" — away from items made in the kitchen to special ingredients used by the kitchen. At Aquavit in Midtown Manhattan, for example, guests are given smoked sea salt to take home. And at Tocqueville, also in Manhattan, diners may leave with pale blue eggs.
Obviously, parting gifts can elevate the dining experience for the guest. But they can also elevate the experience for the operator…
Years ago, the infamous consulting firm McKinsey conducted a study that uncovered the missed opportunity of the Postpurchase experience. Everything to that point had focused on the period of time before a guest made a purchase and getting into their consideration set. What the study identified is the importance of staying in the guests mind long AFTER the transaction. Essentially, winning providers were really good at the "thank you" and using it to drive future loyalty.2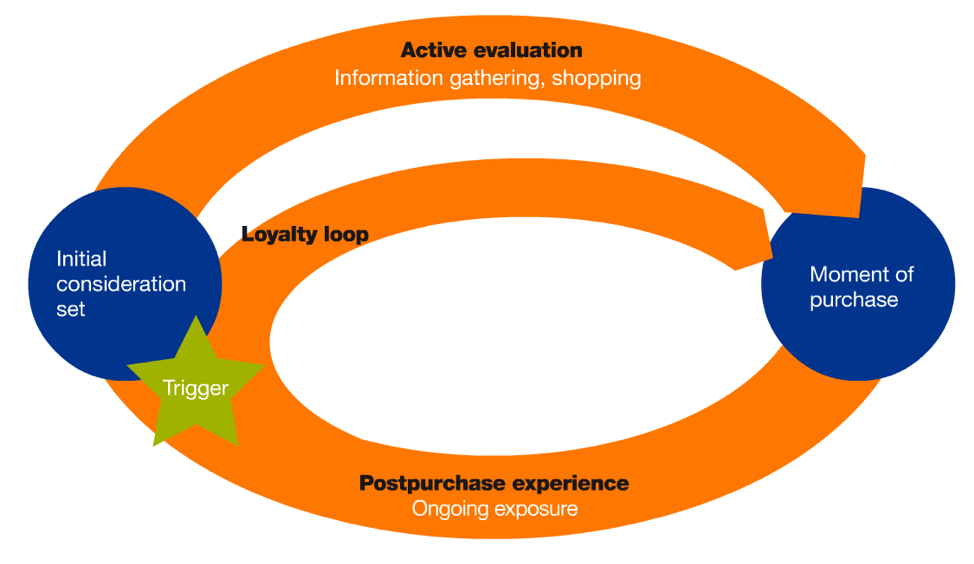 For restaurant operators, this new parting gift is an over-and-above gesture of hospitality and an invitation for guests to play chef at home using "insider ingredients" favored at back-of-house. As the gift follows the guest home to create additional memorable experiences, the restaurant has increased its share of heart and mind and hopefully encouraged repeat visits…and possibly an "instagrammable" moment or two.
[1] "The Rise of the Restaurant Parting Gift", Food & Wine Magazine, 11/16
[2] "The Consumer Decision Journey", McKinsey, 2009