This month we continue with the JTM Scale Series – a monthly post dedicated to sharing some of what we're seeing in the local food and beverage start-up scene. Last time, we covered the beginning of this season of the MN Cup. While we anxiously await the second round of applications, we take a look at how "thinking small" is put into action to get closer to the consumer.
WHAT'S HAPPENING?
Innovation is the primary driver for many of the accelerators, incubators and venture arms that have been created in recent years. Now that these programs have been established, it's been especially interesting in the past few months to see how they are being brought to life to bring real learnings and change.
Voice of Customer. If you're familiar with Kickstarter, it's likely you associate it with start-up brands or perhaps mission-based projects or causes. It is currently being utilized by Mondelez as a tool for testing different methodologies as they refine new product launch plans.[1] In a recent campaign, Kickstarter backers are required to select which product they would prefer to receive in exchange for a pledge, which provides Mondelez with real-time feedback and a less traditional research method. Ultimately, the goal being to launch products on a timeline more reflective of a start-up.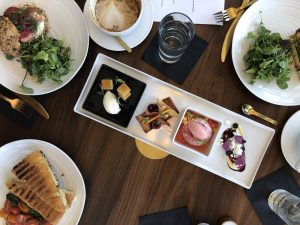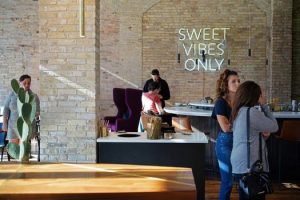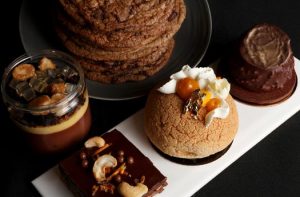 Real-Life Food Labs. Food brand themed restaurants are nothing new – and have often been leveraged as a real-life lab for testing new innovative products and partnerships. A unique take on this concept is Edwards Dessert Kitchen, a beautifully designed space in the North Loop of Minneapolis with sophisticated dessert items and a craft cocktail menu curated by Tattersall Distillery. The concept is backed by Schwan's (Edwards is the name of the frozen pies division), a collaboration between its corporate entity and a very talented pastry chef. With an intentional lack of corporate branding, it's an opportunity to innovate, create and learn.
WHAT'S NEXT

As incubators and venture arms become more prolific, the creativity in approach and execution are what will truly create a competitive advantage. The impact of these efforts on speed-to-market and innovation will take time to measure – but it's exciting to see how "thinking small" is taking on its own meaning within organizations.
[1]"With Dirt Kitchen & CaPao, Mondelez Tests New Launch Strategies." Nosh. Ortenberg, Carol. July 1, 2019.