Just because we're shopping online more doesn't mean we're enjoying it. While it might be safer and easier, it's hardly more fun. Some buying experiences are just better live. This is the idea behind livestream shopping, which is entering a New Age, and the possibilities for product demonstration and buyer-seller interaction have us on the edge of our seats.
While the concept isn't fully baked in the U.S., it's an enormous success in China and has the U.S. retail market taking note. In fact, it is expected to take us the next three years to reach just 20% of the livestream shopping sales China realized in 2020.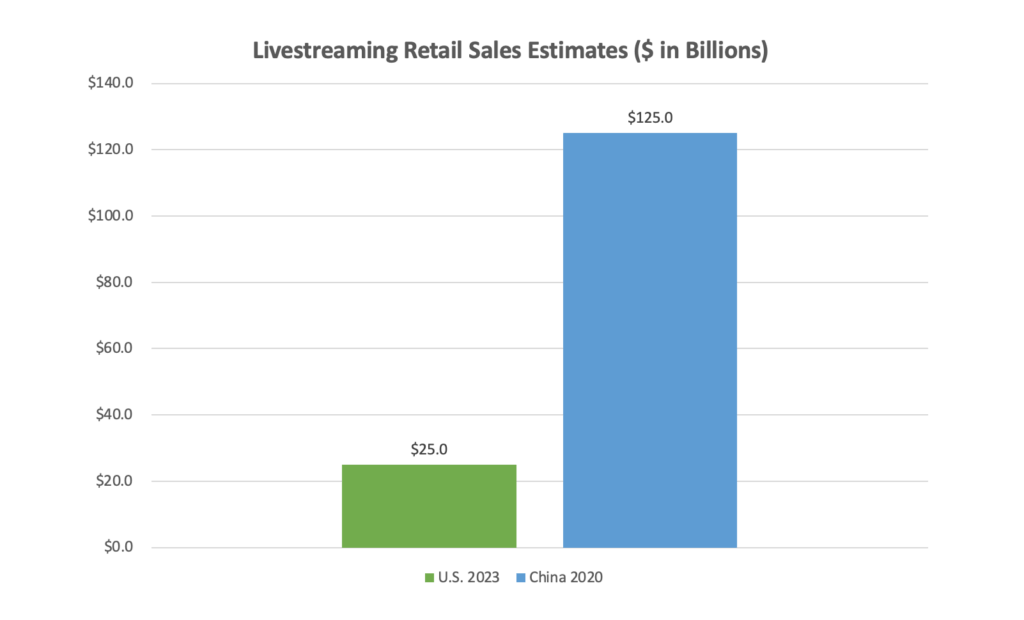 So, what exactly is "livestream shopping"? In a nutshell, it involves the use of live video to "share products, answer questions and close sales with customers who are joining remotely to watch, chat and buy."3 While that sounds a lot like something we've seen before (think: QVC and HSN), it's really not.
What makes the experience in China unique is the use of prominent influencers as hosts, the ability to make purchases with just one click (vs. calling in to order), and the full on game-show-meets-talk-show entertainment factor. In this new model, products are demonstrated and discussed, hosts sometimes sing and joke with the audience, celebrity guests appear, and music, gongs and drums heighten the anticipation of special "buy now" deals.4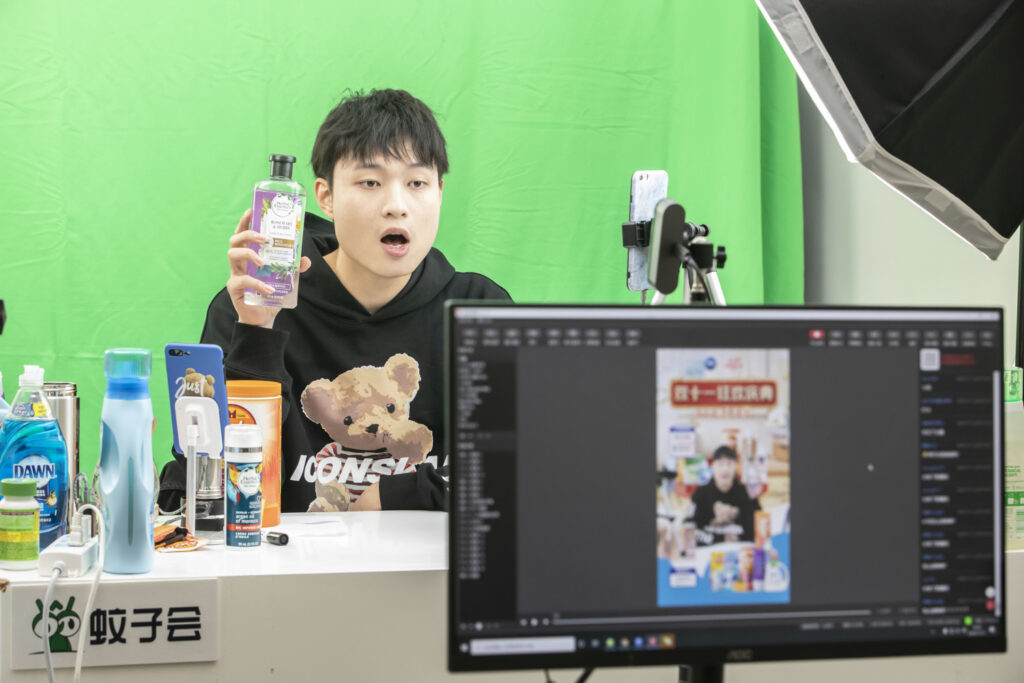 What makes this relevant for the rest of the world is COVID-19. It eliminates the risks of brick and mortar and counteracts the sterility of e-Commerce by boosting socialization, discovery and fun. In addition, it provides an opportunity to build trust. Shoppers feel reassured by the authenticity inherent in a live experience, as well as the in-depth product demonstrations provided by influencers whose opinions they value.5
According to our resident expert – JTM's Senior Digital Media Strategist, Sabina El-khouri – there are several livestream shopping platforms and apps to explore in the U.S.:
Amazon Live
Social behemoths Facebook, Instagram, Tik Tok and YouTube
Livby
Moda Operandi
NTWRK
Pop Shop Live
Shoclef
ShopShops
TalkShopLive
Livescale
Buywith
Bambuser
MikMak
Shoploop
Spin
Yeay
While most would agree that the U.S. model "isn't there yet"6 in terms of catching up to Chinese benchmarks, and worldwide the model is still more focused on apparel and beauty, platforms are starting to see growth in other categories, e.g., food.7 That caught our attention.
So, as livestream shopping continues to morph and grow, we encourage brands to start thinking ahead in order to be prepared for the nuances in this space. Here's a start:
Long-form storytelling. While the demand in every other medium is for highly simplified storytelling to compensate for shorter attention spans and the premium consumers place on their time, this medium requires longer stories. Hosts need an abundance of information in order to engage an audience for 40–60 minutes.
Transparency and authenticity on steroids. Those with experience in these platforms claim that brand success comes from providing a "backstage" or unbiased look at things like how the product is made, founder struggles, and the "good, bad and the ugly" about a featured product, etc.8
Unscripted spontaneity. Much like user-generated content, we won't have full control over what is shared, and we need to not only embrace, but empower it. Hosts need to build intimacy with the audience, as well as answer their questions live.
Gamification. New devices will need to be employed to "trigger consumer impulses"9 those that can create a sense of urgency, competition and reward for buyers.
Lively, charismatic partners. Hosts need to be thoroughly vetted and possess the kind of personality and stamina that can make an hour fly by.
Hopefully, the above has left you imagining what could be. It certainly did for us.
1 "Levi's, Hilfiger Push a New Kind of Online Shopping. It Looks a Lot Like QVC," WSJ, 10/11/20
2 "Singles Day sales to get tremendous lift from livestream events", CNBC, 11/10/20
3 "Livestream shopping is the next big thing in retail", Fortune.com, 1/07/21
4 "Livestreaming E-Commerce Is the Rage In China. Is the U.S. Next?", Forbes, 12/10/20
5 "H&M's millennial brand bets on livestream shopping", Vogue Business, 11/07/19
6 "As big tech goes all in on live-stream shopping, the future may be for small brands", Modern Retail, 11/23/20
7 "Estee Lauder Sees Success in COVID Era with Livestreaming", MultiChannelMerchant, 1/14/21
8 "Livestream Shopping Is Here to Stay. Here's How to Nail the Art of Making Sales Entertaining", Inc.,
9 Shopify