The year was 2014. The beverage was soft drinks. The catalysts were sugar reduction, portion control (consumer) and higher profit margins (brand). The innovators? Coca-Cola and Pepsico, who drove significant unit volume growth by creating single-serve "minis". This thoughtful play by beverage behemoths "enabled consumers to better measure and regulate their soft drink and caloric intake" all while paying a higher unit price.[1] The move was so successful, for example, that 40% of Coca-Cola's soft drink brands now come in smaller serving sizes.[2]
Over the past few years, we've seen other beverages undergo a similar "shrink". First, there were wellness-driven "shots" – tiny, two or three-sip elixirs meant to provide concentrated nutrition – with "higher amounts of vitamins, minerals and antioxidants."[3] Here again, Pepsico stays the course with smaller drinks via an alliance with Ocean Spray and the launch of the Atoka line, "herbalist craft beverages" in the form of tonics and shots.[4]
But where else is this tiny beverage trend playing out? Here are some intriguing examples:
Wine. Specifically, the "rejuvenation of the 375-milliliter bottle", roughly the height of a wine glass with growth driven by tastings…especially the virtual kind…as Zoom users at home don't want to open 3–4 full-sized bottles in order to participate.[5]
Cocktails. Tiny spirits providing versatility and experimentation, allowing bartenders to create separate mini cocktail menus and enabling patrons to either sample more (e.g., flights) or imbibe less (a little taste for the designated driver).[6]
Notpla Beverage Blob. A half dollar-sized, edible (or compostable) sachet that breaks open inside the mouth, releasing its liquid contents. The experimental packaging has been tested by Glenlivet via a "glassless cocktail" and with water along marathon routes.[7]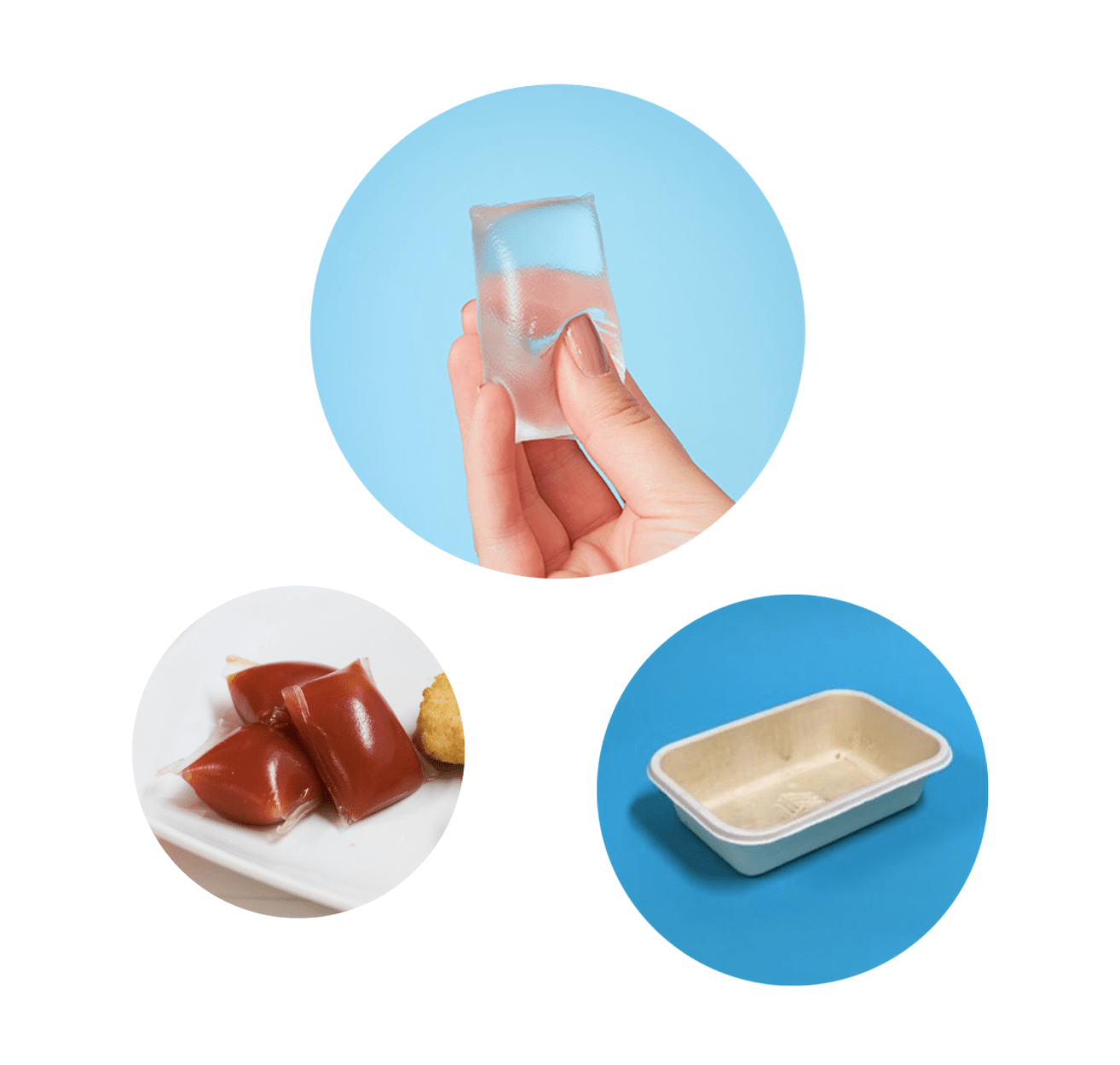 Origami Bottle. Not a drink, per se, but a drinking vessel – one that collapses small enough to fit inside a pocket between uses.[8]
To us, this suggests an opportunity to examine not just what the beverage is, but how that beverage could be served in new ways to drive growth. While we've focused today on ever smaller drink sizes, we believe the key is "right-sizing", decreasing or even increasing pack size in response to actual consumption patterns, demographic signposts and other trends.
[1] "Smaller is Better as Global Packaging Growth is Shaped by Variation in Pack Sizes", Euromonitor, 2019
[2] Coca-Colacompany.com
[3] "I Drank Wellness Shots for a Week and It Was a Wild Ride", Bon Appetit, 7/24/18
[4] "Ocean Spray focusing on agility, innovation during COVID-19", Food Business News, 5/07/20
[5] "The Shutdowns Reveal Big Possibilities for Small-Format Bottles", Wine Enthusiast, 6/11/20
[6] "Tiny cocktails – now? Here's why they're trending", CNBC, 4/16/20
[7] "Notpla's edible blob is a compostable water bottle", Fast Company, 2/18/20
[8] "This reusable 'Origami Bottle' folds to fit in your pocket", Fast company, 6/26/20