The Slow Ascent of Filipino Cuisine
The Slow Ascent of Filipino Cuisine
The anticipated rise in popularity of Filipino food has been going on for ten years and can be traced back to the predictions of well-respected industry sage, Andrew Zimmern.1 Since then, The New York Times, Eater, the late Anthony Bourdain, and various chefs have attempted to give it more time in the sun.2 Sadly, it has yet to match the trajectory of other Asian cuisines.
Our question is, why?
From our perspective, Filipino food has relevance, complementing several of the top trends:
1. Global Discovery
Filipino cuisine is known for having distinct flavors, and while dishes are largely unfamiliar outside of Filipino culture, the food is influenced by neighboring countries and colonizers, borrowing elements from both Asia and Spain.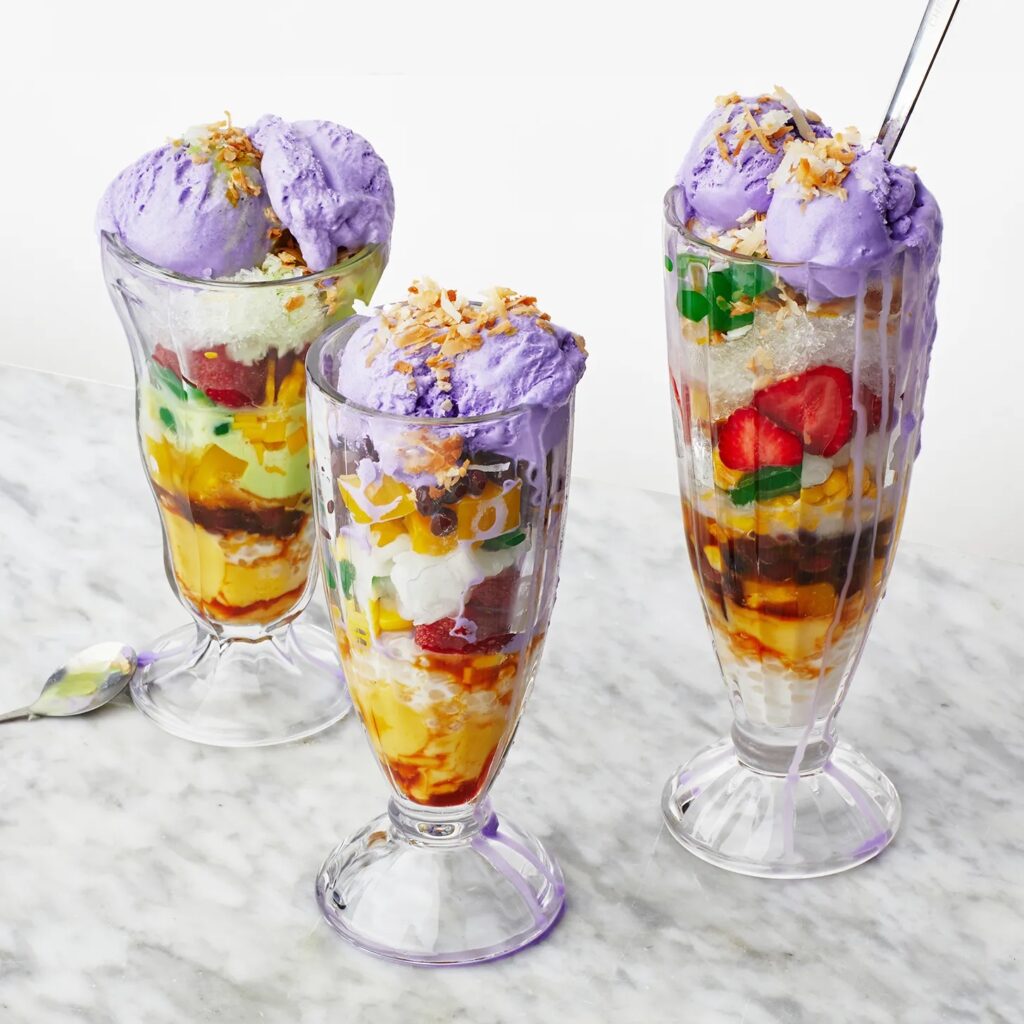 2. Fermentation.
Filipino cooking relies heavily on "souring agents" like adobo (a marinade of soy sauce and vinegar), fermented shrimp, citrus and other tart, native fruits. In addition, vinegars (coconut, sugarcane, and rice) are commonly used as condiments.3
3. Personalization.
While food is often served family-style, each diner is meant to adjust flavors to their liking via various tableside seasonings.4
4. Expression & Experience.
The food is delightfully photogenic, aka gram-worthy…and sometimes in a Unicorn Frappuccino kind of way. Case in point? Vibrantly colored Purple Ube Pandesal (bread), Pink Pancit (noodles), and Halo-Halo (dessert).
At present, Filipino ranks 23rd in social media discussion surrounding cuisines.5 Aside from the above, we see four developments that could push it into greater consciousness.
First, celebrity Jo Koy, the actor, comedian, author and Filipino-American who celebrates food and culture throughout his art,6 is promoting a ritual dubbed "Filipino Food Friday", and his new movie, "Easter Sunday" deliberately showcases a typical Filipino family feast.7
Second, Food & Wine magazine recently published "The Best Places to Eat Filipino Food in Every State".8
Third, Geter Atienza, the chef selected by an esteemed culinary panel for a residency at Abernathy in Los Angeles, who plans to do a limited-edition, modern Filipino menu highlighting his native cuisine.9
Fourth, food trucks, the Filipino foodservice concept generating buzz in local press across major markets.10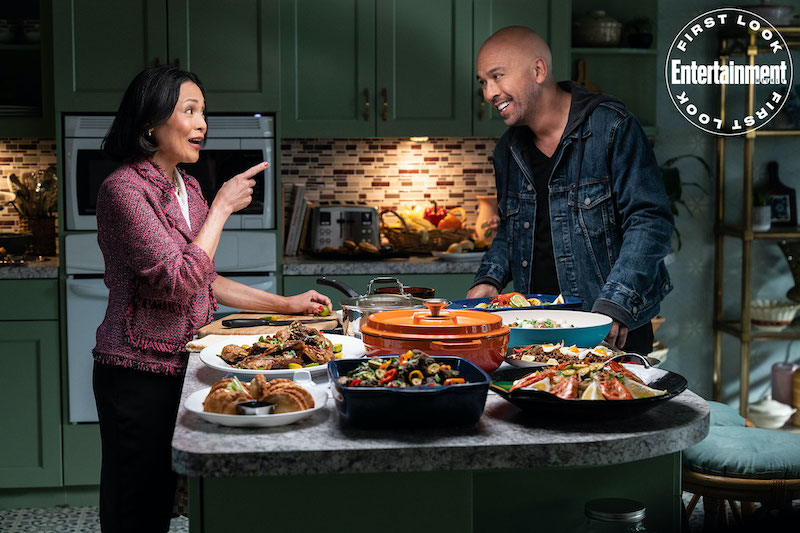 To help drive this emerging cuisine, pursue offerings with the greatest mainstream potential. Here are our picks:
Lechon baboy — the crown jewel of this meat-centric culture — a fragrant roast pig, stuffed with lemongrass, garlic, onion, bay leaves, tamarind leaves, banana, and star anise.11 We believe time and labor-saving versions could help bring this specialty to more plates.
Banana ketchup, an exciting twist on an American staple, made from bananas, chilies, vinegar, brown sugar, peppers, onions, garlic, and spices.
Champorado, a chocolate rice porridge, drizzled with evaporated milk.
[1] "Andrew Zimmern: Filipino food is the 'next big thing'", Today.com, 6/12/12
[2] "Is Philippine Cuisine the Next Big Food Trend?", Charlotte Magazine, 2/13/19
[3] "Filipino Food is Finally Getting its Due", FSR, 3/17
[4] "Filipino Food Finds a Place in the American Mainstream", The New York Times, 3/12/18
[5] Tastewise, 2022
[6] "Jo Koy and Howie Mandel Are Gonna Make Filipino Food Happen", Vulture, 3/24/21
[7] "First Look at Jo Koy's Upcoming Film, 'Easter Sunday', Features Scene with Filipino Food Spread", Foodbeast, 5/04/22
[8] "The Best Places to Eat Filipino Food in Every State", Food&Wine, 6/28/22
[9] "The Rising-Star Chef Will Soon Show Off His Modern Filipino Fare in New LA Residency", Robb Report, 8/10/22
[10] "From adobo to adobaos: Atlanta's developing Filipino food scene", The Atlanta Journal-Constitution, 2/22/22 and "October Brings Two Recurring Filipino Pop-Ups to D.C. From Rising Local", Washington City Paper, 10/08/21
[11] Taste Atlas