What You Should Know About Hormonal Health Diets
What You Should Know About Hormonal Health Diets
In health and diet, consumers have a habit of chasing that next big thing – even when it's controversial. Keto, Whole 30 and a host of other "lifestyle diets" have been scrutinized (and discouraged) by leading health experts like the Mayo Clinic, Harvard, and Prevention magazine, and yet they remain. New propositions under the dietary platform of "hormonal health" have physicians seemingly jumping out of their skin, and yet, they're still turning consumers' heads.
But why?
For the most part, developments within the realm of "hormonal health" are driven by the underserved and over-exasperated…WOMEN. Disruptors in this space assert that "hormones are at the root of so many conditions and transitions that women experience, yet they remain a black box".1 Between puberty, pregnancy, infertility, perimenopause, and menopause, women have a long list of unmet needs. This, coupled with a notorious lack of funding for women's health research (and relief), opens women's minds to experimentation, and possibly a little belief in magic. For aging women, after a life spent on the "hormonal roller coaster", even voodoo might be on the table.
Here is what we see and how it links back to nutrition:
Hormone "Balancing" or "Hacking"
The one doctors hate most, and naturopaths seem to love. It's driven by the belief that hormones can become imbalanced and reset through diet. Emerging remedies include:
Adrenal "cocktails" and thyroid juices2
Raw carrot salad with olive oil and apple cider vinegar, viral last year on TikTok3
Best-selling author Dr. Sarah Gottfried's book "Women, Food and Hormones", complete with a weight loss plan made for women's bodies4
Diets rich in protein, fiber, healthy fats, and low in sugar5
Hormonal Well-being
A purported proactive approach to hormonal health
Seed cycling, which includes incorporating 2 tablespoons of ground pumpkin, sunflower, and sesame or flax seeds into your daily intake6
@eat_your_nutrition Delicious Raw Carrots & Beet Salad Recipe: How To Make An Easy Vegan Carrot Salad To Help Balance HormonesTo make this delicious shredded, cold carrot salad recipe, you'll need some basic ingredients like carrots, beets, maple syrup, simple spices, apple cider vinegar and coconut oil.To make this recipe even easier, you can use bagged grated carrots and beets. If you don't have apple cider vinegar, simply swap for lemon juice, white vinegar, or even lime juice. See the recipe notes below.Serves 6INGREDIENTS:2 carrots, peeled & julienned, shredded or grated2 raw beets peeled & julienned, shredded, or grated2 tablespoons chopped walnutsDRESSING INGREDIENTS:1/4 cup apple cider vinegar1 tablespoon maple syrup1 tablespoon coconut oil1 clove of garlic, finely chopped1/2 teaspoon ginger, freshly grated1/8 teaspoon garlic powder1/4 teaspoon sea saltGet the full recipe and learn about the health benefits associated with raw carrot salad. #carrot #carrotsalad #rawcarrots #rawcarrotsalad #gethealthy #hormonerecipes #guthealth #guthealing #bloated #ibs #celiacdisease #hormonehealth #healthyhormones #estrogendominance #guthealthnutritionist #healthyrecipes #guthealthmatters #digestivehealth #happygut #hypothyroidism #pcos #functionalnutrition #endometriosis #endometriosisdiet #hypothyroidismdiet #hormonebalancing #healthymetabolism #nutrientdensefoods #adrenalhealth #womenshealth ♬ original sound – 🙂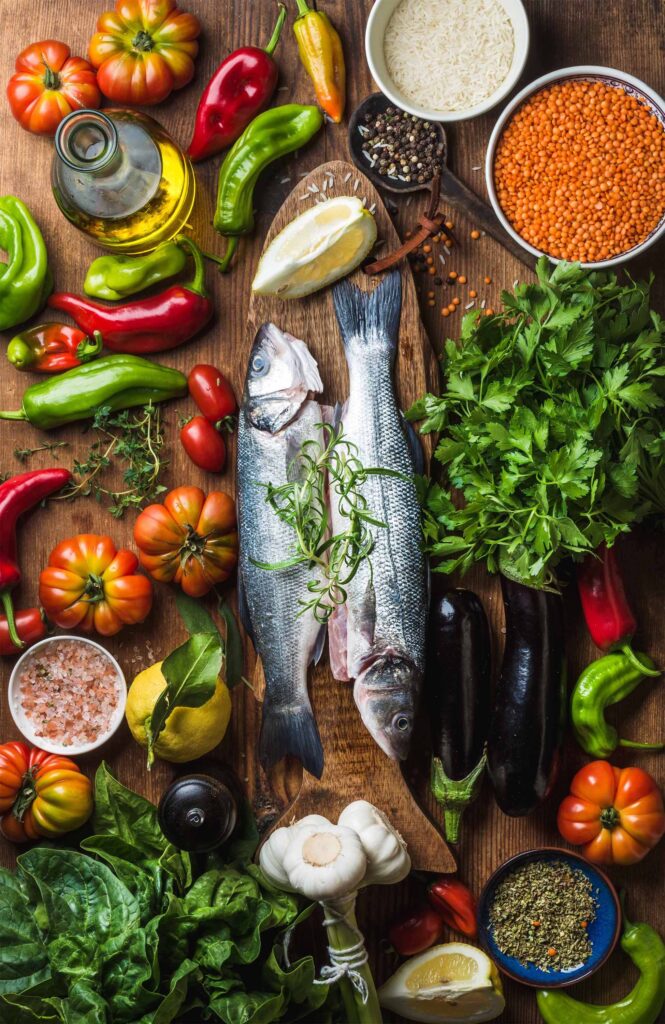 Hormonal "Hanger"
The result of hunger, its corresponding drop in glucose and the subsequent release of hormones, namely adrenaline and cortisol, responsible for irritability and feeling "hangry"7
Counterattack with protein, fiber, and complex carbs
Menopause Support
The mother lode. The land of 1 billion sufferers. The estimated $600 billion dollar opportunity.8 The attractor of venture capital, celebrity investors, and spokeswomen. The one prompting a recent New York Times headline entitled "Welcome to the Menopause Gold Rush".9 The fastest growing topic in women's social conversation surrounding food, beverage, and functional health.10 The newly crowned white space. Here, diet is often focused on reducing notoriously unbearable symptoms, namely, hot flashes
Phytoestrogen-rich foods, e.g., soybeans, chickpeas, peanuts, flax seeds, barley, grapes, berries, plums, and green or black tea11
The Mediterranean diet, heavy on vegetables, fruit, fish, and walnuts12
Supplements. SO. MANY. SUPPLEMENTS. From adaptogens,13 to black cohosh,14 to red clover,15 to Goop's "Madame Ovary" vitamin pack16
While many of the above approaches are unproven, they represent new ways to think about a large, complex problem through the lense of food and beverage. As you consider opportunities, products, and claims, we recommend that you also consider beautiful, feminine, aspirational packaging that proudly kicks shame, taboos, and the common, clinical aesthetic to the curb.
[1] "Betting Big on Women's Healthcare: Four Trends to Watch", The Helm, 9/14/21
[2] "Wellness gurus claim your hormones are out to get you – but is it just another scam?", Independent, 1/07/23
[3] "#Rawcarrot salad is going viral on TikTok: Here's what nutritionists have to say about the alleged health benefits", CNBC, 9/18/22
[4] Amazon.com
[5] "10 Natural Ways to Balance Your Hormones", Healthline, 1/31/22
[6] "Seed Cycling for Hormone Health: The Truth Behind the Trend", Mother Butter, 11/01/22
[7] "When hungry and angry collide, the hanger is real", The Washington Post, 12/13/22
[8] "Startups see big opportunity in billion-dollar menopause treatment market", bizjournals.com, 11/29/22
[9] "Welcome to the Menopause Gold Rush", NYT, 12/20/22
[10] Tastewise, 2023
[11] "Menopause Diet: How What You Eat Affects Your Symptoms", Healthline, 11/23/18
[12] "The best diet to reduce menopause symptoms", Singlecare.com, 5/12/21
[13] "Once a Taboo Topic, Menopause is (Finally) Having Its Wellness Moment, Vogue, 6/01/22
[14] "Supplements That Can Help Manage Menopause Symptoms", Verywellhealth.com, 8/18/21
[15] "Best natural supplements and vitamins for menopause and perimenopause", Women's Health Network, date unknown
[16] Goop.com