10 Antidotes to TikTok Food
10 Antidotes to TikTok Food
One of the many common denominators to TikTok food trends is simplicity. Accessibility is inherent in concoctions like "Fruit Roll Ups with Ice Cream", "Pasta Chips", or "Jelly Drink", and entirely necessary to encourage mass participation. Another common aspect amongst these viral food trends is that a challenge is laid down and then accepted. When it comes to TikTok food, the "challenge" is sometimes more about consuming, rather than making it. But that doesn't make it wrong (if it's safe to consume), because clearly — it fills a consumer need to push out of a comfort zone, try something new, and be part of group experience.
But let us propose a countertrend. A different challenge. Things that are hard to make.
Recent research suggests that "the brain loves a challenge", and the more effort something requires, the more we tend to value it. It also suggests that those who find meaning in effort are more satisfied with life.1
Saveur describes a challenging dish as "a multi-step creation that takes days to complete and requires technically advanced methods".2 Others categorize it as capable of rattling even accomplished chefs. From the various lists of challenging food and drink, here are our favorites:
Difficulty Level: Moderate
Pizza Rustica3
Imagine if a pie crust hosted a wedding between eggs and charcuterie, and only invited soft cheese and black pepper as guests. At first glance, it sounds easy based on the seemingly few ingredients, but an authentic recipe requires 18 eggs in the filling alone, and the expectations for a beautiful presentation are high.
Mole4
One of the most mentioned items across "hard to make" lists. A deeply colored, rich, slow-simmered sauce made with over 30 ingredients, and recipes that are often hard to pry out of secretive chefs.
Risotto5
A literal "pot of frustration", due to the constant (and maddening) stirring on low, the long wait to achieve the right texture, and the often soupy, and simultaneously chewy result.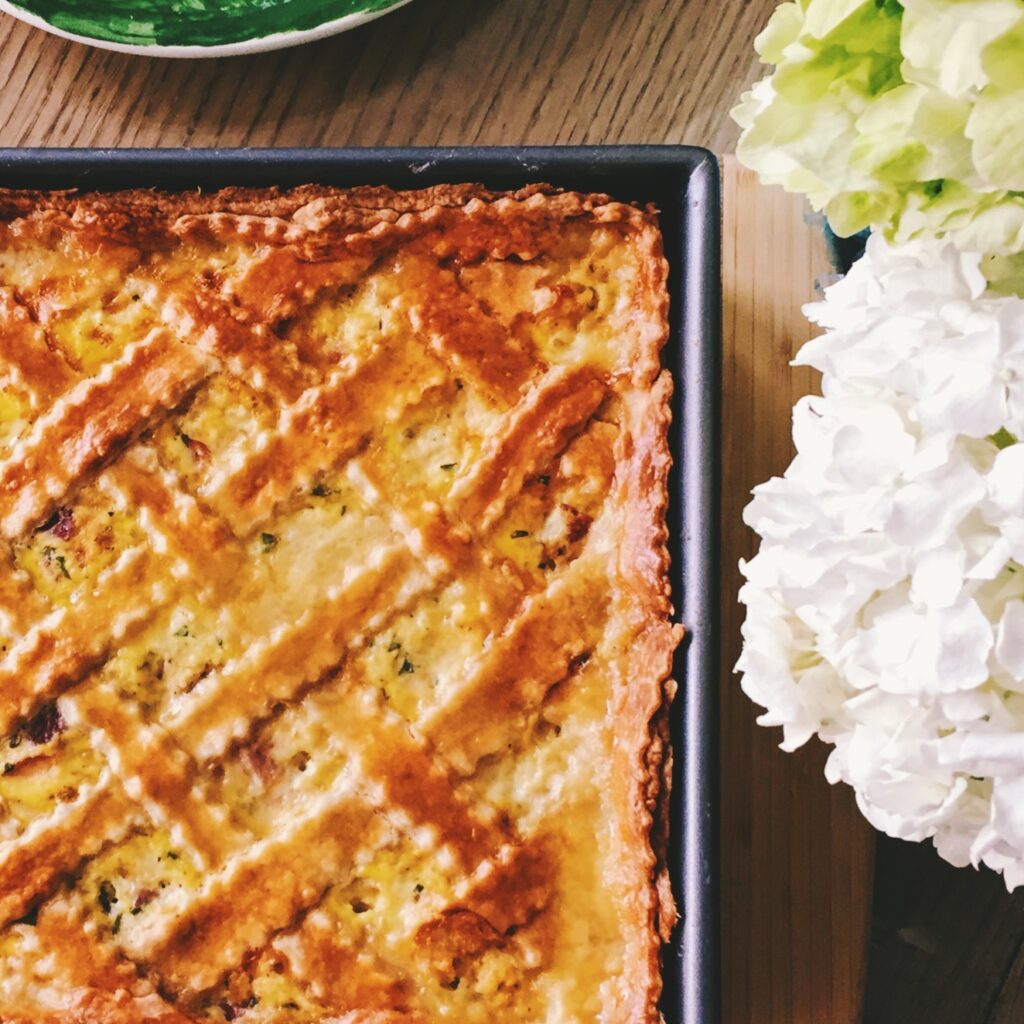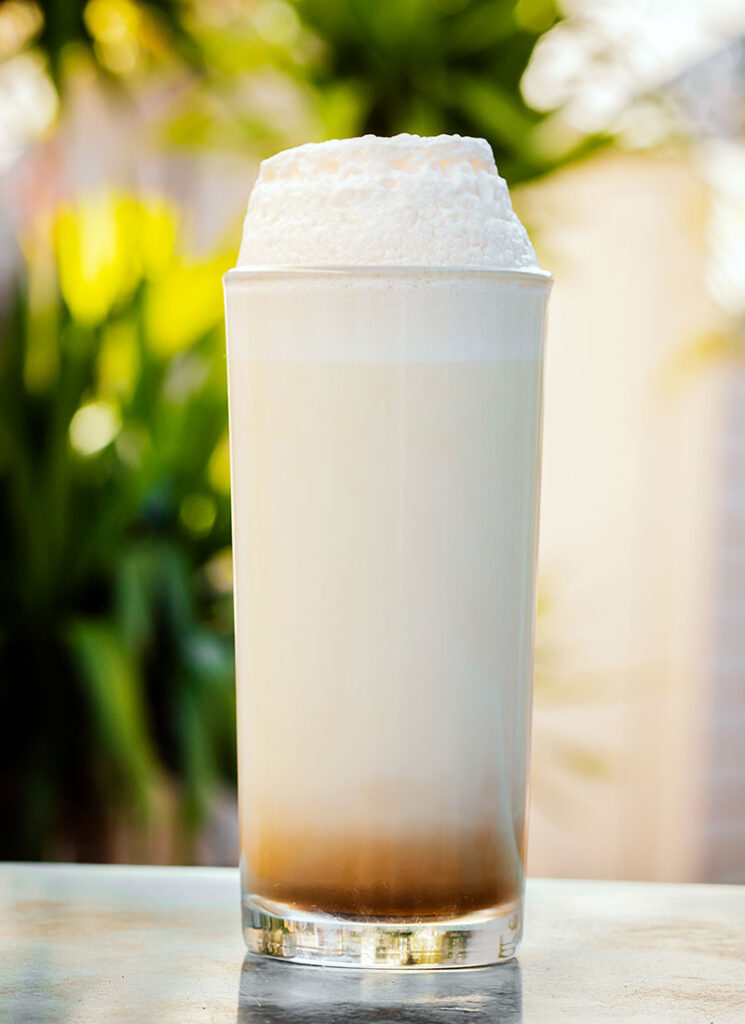 Hand-Pulled Noodles6
If the tedious cutting of 1-centimeter-wide strips isn't enough to get you, the intimidation of the pulling, bouncing and folding technique will.
Ramos Gin Fizz7
The mixture of gin, citrus, simple syrup, egg white, cream, orange flower water and club soda sound easy enough, but the 12–15 minutes of shaking it to produce the ultimate froth is intense.
Color-Changing Sunset Margarita8
It's the make-ahead lemon ice slush plus the layering. Of liquids.
Difficulty Level: Extreme
Lou Fassum
The concept — stuffed cabbage — isn't new, but the technique and presentation are. After making stock, peeling tomatoes, sautéing and cooling vegetables, mixing four different kinds of meat, and wrapping the entire mixture into a singular patchwork of blanched cabbage leaves and a kitchen towel tied with twine, the mass is delicately lowered into a pot of stock, where it simmers for 2 hours, is somehow removed intact, nerve-wrackingly inverted onto a platter, and dressed in glaze.9
Croissants
Called "a labor of love and dedication" by world-renowned pastry chef Dominique Ansel, we knew they'd be trouble when his MasterClass tutorial involved a dough starter, a ruler, the creation of a "butter block", multiple roll, fold, and refrigerate milestones, a delicate touch, and a three-day process from beginning to end.10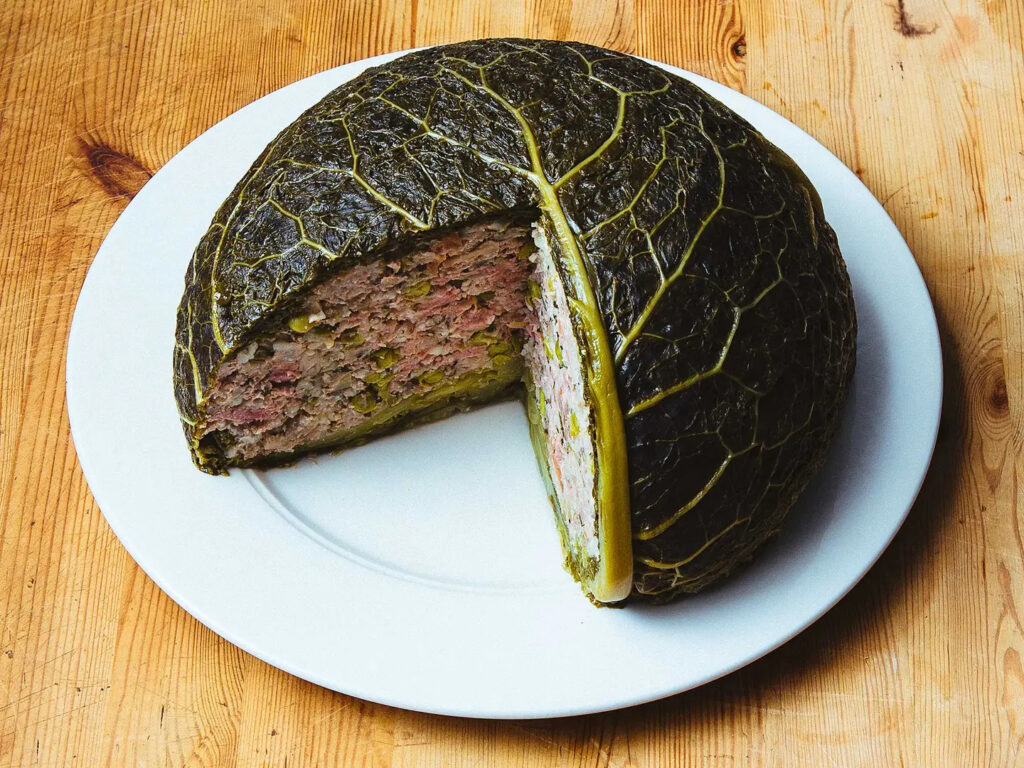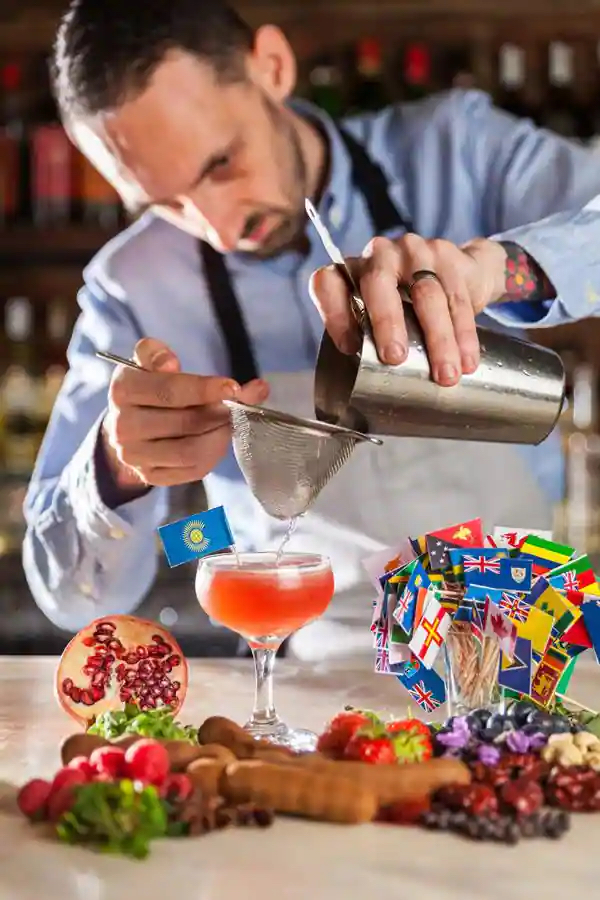 White Gold Caviar Canapés
The challenge here is in the key ingredient: white gold caviar. It's extremely rare, expensive, and difficult to produce. It starts with a nearly extinct albino sturgeon between the ages of 8 and 10 years hailing from the unpolluted springs of the Austrian mountains, and ends with a dehydrated and finely grated roe sprinkled with gold leaf.11
The Commonwealth
In honor of King Charles' coronation, we are spotlighting a 71-ingredient, Scotch-based cocktail originally created for the 20th Commonwealth games. It incorporates something special from each nation, ranging from the "readily available" (blueberries, saffron, and lavender) to the "impossible to find" (bog rosemary, devil's horsewhip, and sycamore fig).12
We believe there's room for all kinds of kitchen (and bar) challenges, from simple to complex, and we encourage you to think of consumers and customers as individuals, with varying degrees of skill and interest, rather than automatically defaulting to what is easy and accessible. Consider challenging them to stretch OR meeting them at the higher level they are already at by:
Providing recipes two ways, the "elemental" and the "extra", where ingredients are swapped out or a technique is elevated to increase the difficulty for those who aspire to it
Including presentation tips and options
Adding a history lesson on the origins of the dish or drink
Sharing "good, better, best" visuals of the finished product, to give them results to strive for over time
[1] "The brain loves a challenge. Here's why.", The Washington Post, 9/22/22
[2] "The Hardest Food to Make", Saveur, 6/11/20
[3] "The Hardest Food to Make", Saveur, 6/11/20
[4] "Two ways to make Mole Poblano – the hard way and the (relatively) easy way", The Seattle Times, 4/04/15
[5] "Cooking Show Judges Share the Easiest and Most Difficult Dishes to Make at Home", Insider, 9/18/20
[6] "Here are 28 of the most difficult recipes on the planet. How many have you tried?", Buzzfeed, 7/10/21
[7] "5 of the Most Complicated Cocktails on the Internet", liquor.com, 2/23/15
[8] "5 Hardest Drinks to Make: How to Mix the Toughest Cocktails", Mixly, 3/28/22
[9] "The Ultimate Stuffed Cabbage (Lou Fassum)", Saveur, 1/25/17
[10] "15. The Perfect Croissant", MasterClass
[11] "The Food of the Gods – White Gold Caviar by Walter Grüll", CelebreMagazine
[12] "71 Ingredients Combined in a Single Cocktail", Food & Wine, 6/23/17