Catch the Girl Power Wave
Catch the Girl Power Wave
Back in 1941, psychologist William Moulton Marston created Wonder Woman after identifying young girls' need for a female archetype that possessed strength and power.1 In the early 21st century, new, powerful role models emerged, ranging from Katniss in "The Hunger Games", to Sheryl Sandberg and her "Lean In" career philosophy, to Malala, the girls' education activist and youngest Nobel Peace Prize laureate.
Despite these new role models, women's power was still being viewed at that time as "the final frontier".2 A goal not yet achieved. After nearly a century of efforts designed to help young girls reimagine what it means to be one, and the constant demonstration of what girls can do, girls – of all ages – are taking charge. Especially now.
Why Is This Happening?
There are two primary reasons girl power is coming to fruition:
It's their responsibility. According to a recent study, women are acutely aware that "help is not coming" and therefore, they need to take control.3
Male influence is weakening. A rash of studies and press have revealed a "crisis of masculinity", where boys (and men) are falling behind in everything from academic performance to obtaining college degrees to the labor market.4
What Does Girl Power Look Like?
Key themes emerging over the last 20 years include examples of women…
Owning their power, e.g., The Fearless Girl statue facing down the iconic bull on Wall Street.
Career role modeling, e.g., Entrepreneurial Barbie and Lego "Women of NASA" mini figures.
Co-mingling power and femininity, e.g., powerful women like Kim Kardashian and Lizzo decked out in pink "Barbiecore" fashion.
Sisterhood, women lifting each other up instead of "mean girling" (e.g., supermodel Karlie Kloss Coding Camps for Girls, and "Woman Crush Wednesdays" confessionals).
Saying no. Exhausted women putting their foot down on commitments to others, in favor of self-care.
Supported by Men. Specifically, men standing up for women (e.g., the U.N.'s #HeForShe campaign).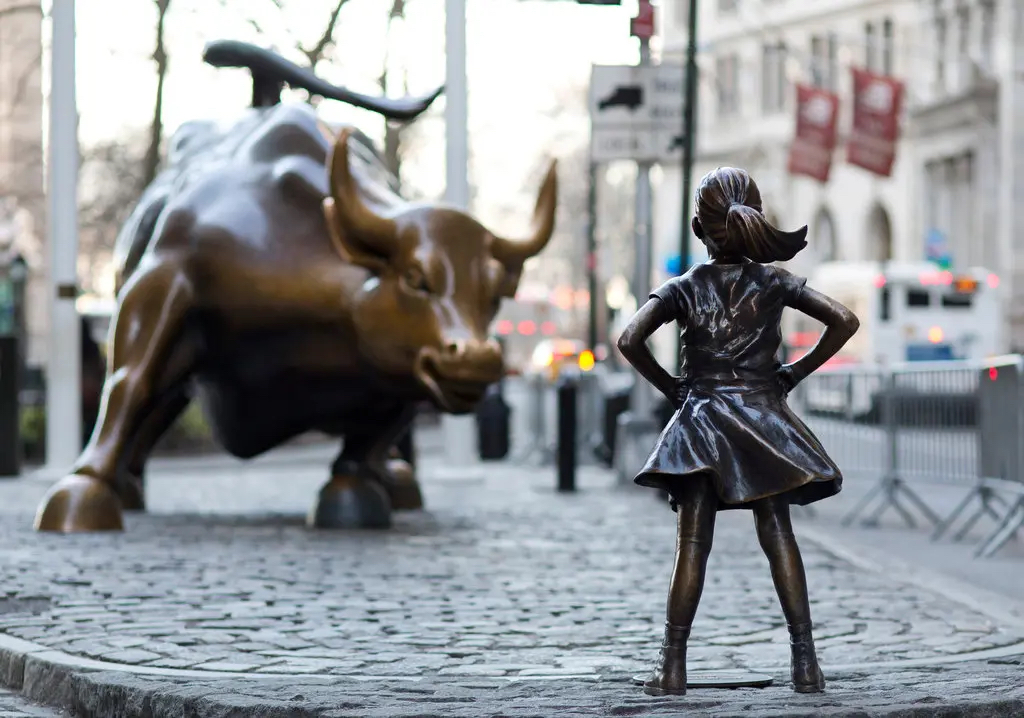 How Is This Showing Up in Our Industry?
Here are some recent examples:
Women in Professional Kitchens

KitchenAid: "A Woman's Place", on Hulu, examining the journey of three female chefs.
Stacy's Pita Chips: "Rise", a Sundance Film Festival screening that tells the story of three female entrepreneurs.5
Trust Bae: A NYC restaurant kitchen run by chef Frances Tariga, on a mission to empower female chefs.6
Market 57: A NYC food hall working to include more female, BIPOC vendors.7
Sugarfire Smokehouse: A 14-unit, St. Louis-based barbecue chain with key roles occupied by women (e.g., corporate chef, director of hospitality, etc.) and a mission to empower them.8
Women in Alcohol

Articles featuring women breaking into the male-dominated world of spirits, from master blenders and distillers to founders.9
Diageo's first female CEO, Debra Crew, giving the executive committee a female majority.10
Women of Wine, a grassroots group driving awareness of female sommeliers, female-led wine programs at restaurants, winemakers, experts, consultants, retailers, and educators in the D.C. area.11
Women On Pack

M&M's All Female Packages, featuring only female M&M characters.
Birdseye's Captain Charlotte, the first time a female "mascot" appeared on the box.

The Women's Health Gold Rush
Women-To-Watch Lists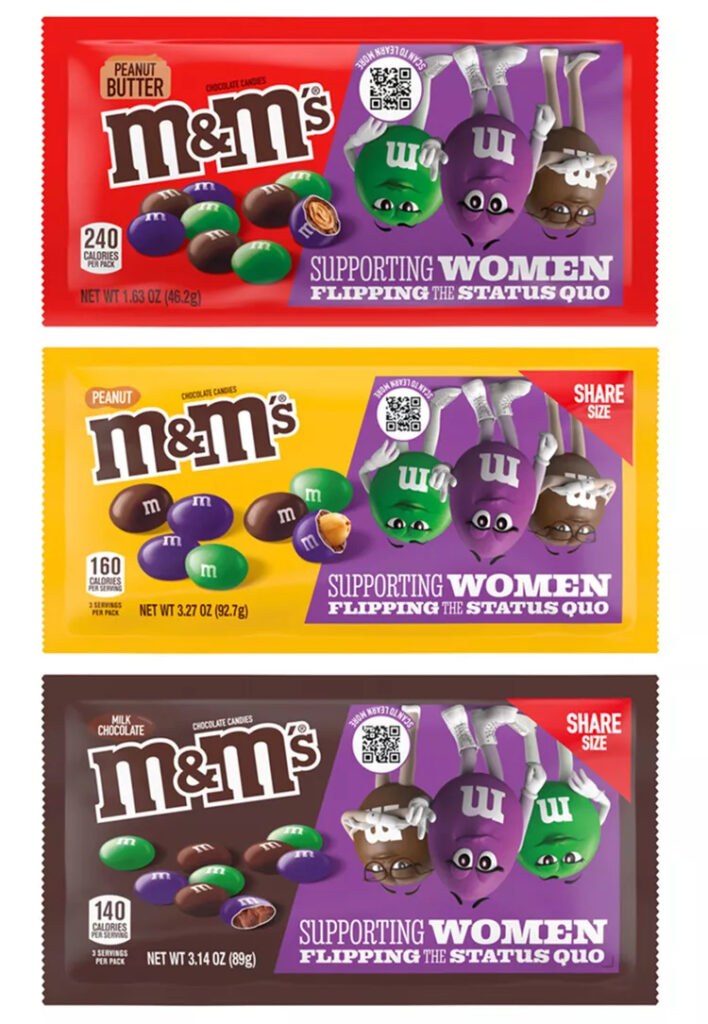 In summary, the celebration of girl power could not be more relevant. We recommend considering how it could "power" your content machine, shining a spotlight on female employees, partnerships, women-led brands, and customers, as well as ways in which your offerings can put women in the driver's seat.
[1] Smithsonian Magazine, 11/13
[2] "8 Ways of Looking at Power", Oprah Magazine, 9/09
[3] "2023 State of Women Report", theSkimm, 3/09/23
[4] "What's The Matter with Men?", The New Yorker, 1/23/23, "The Men- and Boys – Are Not Alright", The New York times, 3/10/23, "Colleges Have a Guy Problem", The Atlantic, 9/14/21, "Men are struggling. A new book explores why and what to do about it", NPR, 11/04/22, "Why American boys are failing at school – and men are losing in life", New York Post, 10/01/22, "A Generation of American Men Give Up on College: I Just Feel Lost", WSJ, 9/06/21
[5] "Stacy's Pita Chips debuts film honoring women entrepreneurs", Baking Business, 1/24/23
[6] "Celebrity chef Frances Tarigo to debut Trust Bae, a restaurant focused on empowering women", NRN, 3/07/23
[7] "New York City's newest food hall features lineup focused on female, BIPOC vendors", NRN, 2/03/23
[8] "How Sugarfire Smokehouse is leading the way with a team of women", Nation's Restaurant News, 6/01/23
[9] "Meet Six Women Making Waves in the Spirits Industry", Hola, 3/09/23, "20 Women Who Are Making Waves in Whiskey", Gear Patrol, 3/29/23, Women Are Now Revitalizing the Traditional Male-Only Japanese Sake Industry", Forbes, 7/20
[10] "Diageo names its first woman CEO", FoodDive, 3/28/23
[11] "A Crowd-Sourced Women in Wine List Has Sparked a Whole D.C. Movement", Eater, 11/30/22