Winning with Big Food: Part 2
Winning with Big Food: Part 2
The battle between Big Food and small food was no more apparent than last month when the Brewers Association (BA) unveiled its Verified Independent Craft Brew seal.  The association—whose mission is to promote and protect America's small and independent craft brewers—makes the seal free to all members.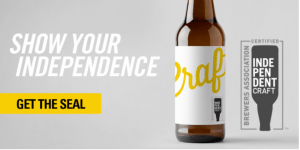 Brewers Association Independent Craft Brew seal
The catch: Breweries must "run their business free of influence from other alcohol beverage companies, which are not themselves craft brewers."
Cue frustrated response from a group of independent brewers who are technically owned (25% or more) by Big Beer:

Why It's Happening
Over the last few years, we've seen Big Food purchase smaller brands for a variety of reasons, yet the customer response is increasingly negative. They threaten boycotts, rant on social media and accuse independent owners of selling out. What's behind the vitriol?
Consider the following:
*35% of U.S. consumers distrust big brands.

*60% of U.S. consumers distrust corporate America.
It all boils down to customers believing that Big Food will change—or destroy—what they know and love about the brand.
What We Think

Big Food should proactively prioritize building—or rebuilding—customer trust by focusing on the interpersonal customer relationship.

In their 2016 "Customer Quotient™ U.S. Report," C Space reveals that customer trust "is about much more than having confidence in the reliability of a product. It is founded in the relationship."

Big Food has done remarkably well in developing beloved brands that are high in quality, safe for families and delicious.  But in a world where those deliverables are considered table stakes, Big Food must also work to strengthen those personal connections customers have with the brand and the company behind it.
What's Next
To get personal with customers, Big Food needs to be more personable.
Speak with an authentic human voice. Communicate like a real person—remove the marketing fluff and the corporate talking points. We must say what we mean rather than forcing customers to interpret our message.
Case in point: In the days following a forcible removal of a passenger from a United Airlines flight in April 2017, the company's CEO Oscar Munoz learned just how damaging corporate-speak can be in the midst of a scandal. On April 10, Munoz released a statement that was regarded as callous by customers.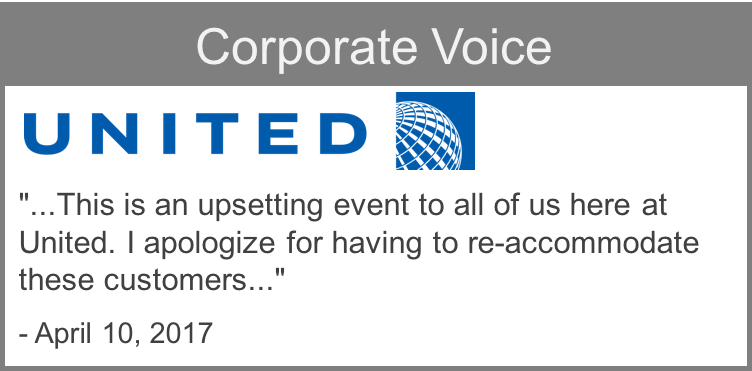 The statement caused a firestorm on social media and United Airlines' stocks began tanking as news of the incident and the company's response went viral. Less than a day later, Munoz issued a mea culpa to the press.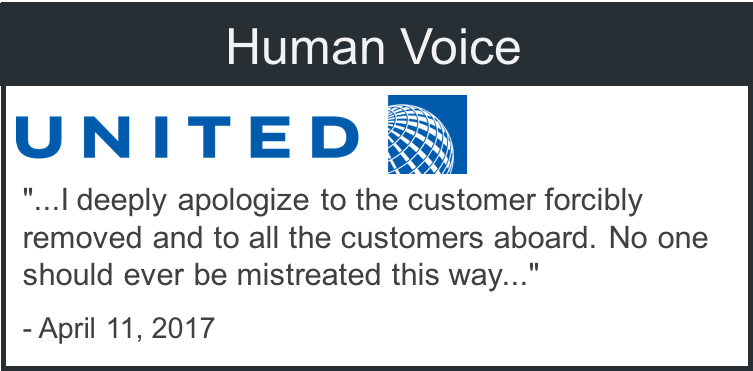 Highlight your people. Customers crave a personal connection, so help them get to know you on a deeper level. The Johnsonville Sausage campaign from 2016 is a great example; the ads were inspired by—and featured—real employees.
Keep Small-Brand Acquisitions Autonomous. The frequency of mergers and acquisitions within the food and beverage space is likely to continue for Big Food to realize continued growth. But to ensure those small-brand customers stay with you, Big Food must encourage any acquired company to stay true to its roots.
Stay tuned for our third and final installment of "Winning with Big Food" in September.
Missed Part 1? Read it here
*Source: "Untruth and Consequences." Iconosphere 2017. Iconoculture Consumer Insights.